Smartrak Supports Australia's Adoption of Fuel Efficiency Standards to Help Meet Emissions Reduction Targets
Melbourne, Australia - April 19, 2023 - Smartrak, a leading provider of advanced fleet management solutions, today announced its strong support for Australia's adoption of fuel efficiency standards as a critical mechanism for reducing greenhouse gas emissions and achieving the country's ambitious emissions reduction targets.
The transport sector is responsible for 19% of Australia's greenhouse gas emissions and is projected to be Australia's largest source of emissions by 2030. The average passenger vehicle in Australia emits 40% more carbon than cars in the European Union, 20% more than in the US, and 15% more than in New Zealand. These figures highlight the urgent need for action to address emissions from transportation.
Smartrak believes that the adoption of fuel efficiency standards is a vital step towards reducing emissions from transportation and promoting sustainability. Currently, 85% of vehicles sold worldwide are covered by fuel efficiency standards and have demonstrated success in reducing transportation emissions without impacting choice and availability. Australia therefore has no reason to not adopt a similar standard.
"Transportation is a significant contributor to Australia's greenhouse gas emissions, and we need to take action to address this challenge," said Peter Grant, CEO of Smartrak. "By setting standards for fuel efficiency, our customers can adopt more efficient and environmentally friendly vehicles across their fleets. This will help reduce our customer's impact on the environment and create a cleaner, healthier future for all Australians."
Australia has committed to reducing its greenhouse gas emissions by 43% by 2030, and net zero by 2050, as part of its obligations under the Paris Agreement. By implementing fuel efficiency standards, Australia can make significant progress towards meeting this target and reducing its overall carbon footprint.
Smartrak's advanced fleet management solutions include a range of features designed to support sustainable fleet management, including real-time tracking and reporting of vehicle emissions and fuel consumption, and the effective management of zero-emissions vehicles such as Electric Vehicles. The company also provides training and support to help customers optimise their fleet operations and report and reduce their environmental footprint.
"We are proud to support Australia's efforts to meet its emissions reduction targets, and we believe that fuel efficiency standards are an essential mechanism for achieving this goal," Grant added. "We look forward to continuing to work with our customers and partners to promote sustainability and reduce our impact on the environment."
About Smartrak
Smartrak is a leading provider of advanced fleet management solutions, serving customers across Australia and New Zealand. The company's comprehensive platform includes real-time tracking, reporting, and analysis of fleet performance, as well as a range of features designed to optimize operations, reduce costs, and enhance safety and compliance. Smartrak is committed to promoting sustainability and reducing the environmental impact of transportation through innovative solutions and expert support.
Media Contact:
Matthew Perkins, Marketing Manager
Smartrak
Email: matthew.perkins@smartrak.com
Phone: +61 3 9600 0477
As a Fleet Manager, it's essential that your fleets EV charging needs are met when out on the road. We understand how frustrating it can be to arrive at a charging station only to find it ICEed (blocked by a non-EV vehicle), causing unnecessary delays and frustration for your fleet drivers.
The Australian Capital Territory has recently announced that they will introduce fines for individuals who block EV charging stations. This decision makes the ACT the fourth State or Territory in Australia to implement fines for this offence, joining Victoria, Queensland, and New South Wales.
The introduction of fines for blocking EV charging stations sends a strong message to the community that these stations are not to be used for anything other than charging EVs. It also helps to ensure that your fleet drivers have access to the infrastructure they need to continue driving their electric vehicles on journeys without unnecessary delays.
Fines can range from $369 in Victoria through to $3,200 in the ACT for blocking an EV charging space. This applies to both Internal Combustion Engine (ICE) vehicles or EVs that aren't actively using the charging infrastructure.
As EVs become more commonplace, ICEing is something organisations must bring to the attention of all drivers. The last thing you'd want is to be hit with a hefty fine simply an employee wasn't aware of the issue or didn't understand they'd be inconveniencing other drivers.
Hamilton, New Zealand, September 22, 2021 – Smartrak's Emissions Report enables organisations to accurately measure the Greenhouse Gases (GHGs) emitted by fleet vehicles, producing an automated report that meets international standards for emissions reporting. This is a timely development as organisations in both public and private sectors seek ways to track and reduce fleet emissions.
Australia and New Zealand share similar challenges in tackling emissions. Both countries have struggled to shift their populations towards a more sustainable transport model, which has led to transportation being one of the major contributors to emissions on both sides of the Tasman.
In New Zealand, transportation is the second largest source of GHGs. In Australia, it ranks third, but has grown as percentage of the total faster than any other cause.
The New Zealand Government's declaration of a Climate Change Emergency in 2020 included requirements for all public sector fleets to adopt electric vehicles where possible and an expectation that government departments start measuring and reporting on their GHG emissions by 2025.
This was the catalyst for Smartrak to launch an innovative and timely emissions reporting project. "We could see that fleets were a prime target for change," says Smartrak's Vice President of Product, Steve Harcourt. "They are the largest contributor to emissions for most organisations. Thanks to our leadership in vehicle tracking and reporting we are well positioned to deliver a solution."
With the goal set, Smartrak now had to ensure that any reporting produced was accurate and that delivering that information didn't entail an onerous administrative burden for their customers. To provide accurate automated reporting, Smartrak turned to the extensive integration the company's technology already enjoys with the New Zealand Transport Authority.
Steve Harcourt explains: "We've leveraged our integration with the NZTA to identify vehicle makes and models. With a clear understanding of the vehicle model in hand, and the utilisation data of those vehicles thanks to our telematics data, we've then been able to calculate the emissions across our customers' fleets. Our customers don't need to do any of the hard work; they simply pick a date range, and our Emissions report calculates everything."
Smartrak's emissions report has been designed in accordance with ISO 14064-1:2018 and the GHG Protocol Corporate Accounting and Reporting Standard. This ensures Smartrak's customers will be prepared for any potential emissions disclosure requirements they have into the future.
As the report currently utilises data from the NZTA, Smartrak's Australian customers won't be able to take advantage of this report upon launch. However, Steve Harcourt says that his team is looking at similar solutions to create a seamless reporting experience across the Tasman.
"We're looking at a number of different ways to identify and match up our Australian customer vehicles with their respective emissions levels to facilitate an automated experience like we've been able to deliver for our New Zealand customers. We know there is demand in Australia for emissions data, and as the report is designed with ISO 14064-1:2018 in mind, the report output is applicable to Australian businesses as well."
Organisations with a keen sense of their customers' expectations are already working to ensure their sustainability credentials are up to scrutiny by the public. By enabling them to measure their GHG emissions using international reporting standards, Smartrak is ensuring organisations have the data to make informed decisions on how to reduce their fleet GHGs.
Smartrak may not have come up with the GHG Protocol or the ISO rating, but by being the first to build an emissions reporting solution that embraces them they have taken a leadership position in a category that none of us can afford to ignore.
Find out more at:
www.smartrak.com/emissions-report


About Smartrak
Smartrak creates fleet and mobility technologies that enables the public sector, utilities, not for profit and emergency services to manage and protect their most valued assets (people, vehicles, and assets).
Operating across Australia and New Zealand, Smartrak makes location-based insights visible and actionable so that these organisations can deliver on their promises to the communities they serve; safely, productively, and cost-effectively.
Smartrak is an independently operated subsidiary of Constellation Software (CSI), a leading provider of software and services to public and private sector markets.
Ensuring technology delivers the results for enterprise-level fleets
Smartrak's Marketing Communications Manager, Matthew Perkins, and Director of R&D, David Chell, discuss the guiding methodologies behind custom solution development for enterprise-level fleets.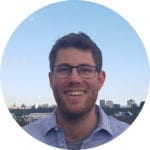 Matthew Perkins: As a company dedicated to delivering positive change for our customers, we've been tasked with creating numerous custom solutions for a wide variety of operational environments. Commissioning this kind of bespoke development can be a scary process for customers and I wondered how Smartrak's R&D approach addresses this issue?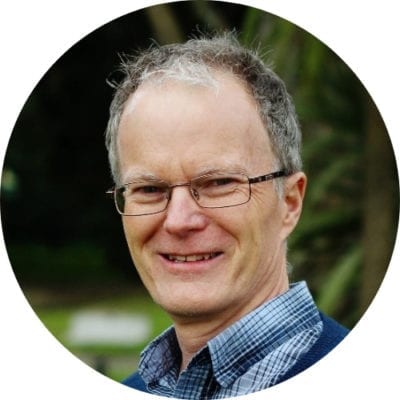 David Chell: The important factor to consider when discussing customisation is that your customers want the shortest route possible to a viable solution. They are not into customised developments for the sake of innovation. They are looking for business tools and if they could use an off-the-shelf solution to do the job they would.
MP: So how does this realisation guide Smartrak's development process?
DC: At the heart of our solution offering we have Software as a Service (SaaS) products. This means that the innovative intelligence is vested in a software product that's always able to evolve in response to changing customer demands. Where hardware is required to enable a solution we choose the best available for a particular application and then tightly integrate that into our software product via purpose-built middleware.
MP: What does that approach look like in practice?
DC: Smartrak has enterprise-level customers across the government and business sectors, and in each case they have distinct operational goals that they want the technology to achieve. It's the job of our solution engineers to analyse that requirement so that we can turn an operational need into a technology solution.
For a very large company in the dairy industry this resulted in Smartrak delivering a smart solution for their large fleet of around 500 tankers.​ By integrating the existing peripheral hardware components on a tanker with our solution we increased accuracy and reliability around the collection of perishable liquids, alongside providing a modular pathway for new technology.
MP: Modular?
DC: Yes, the solution is made up of various components, or modules, such as the hardware that already existed in the tankers. In this case, Smartrak built an entirely bespoke solution from the ground up. It was designed to replace and provide feature parity with the previous system. But as with our solutions that use Smartrak's platform as a base, there is still the capability to support continual enhancement. Whether that's to meet compliance, health and safety, productivity or food safety requirements. The heart of the system and the accumulated wisdom that's been acquired isn't affected. This makes adoption of new technology easier and cheaper.
Another example involved custom-designed and built hardware, because there wasn't an off-the-shelf solution, which was integrated with standard Smartrak hardware. This was for a public transport provider in Australia. Our solution provided data and in-vehicle passenger HID. Along with APIs to support scheduling and route reporting.​
MP: What are some examples from the government sector?
DC: We have Police and Fire and Emergency organisations who depend on customised Smartrak solutions, which are seamlessly integrated into their existing systems. This deep integration provides both organisations with an extensive tool kit of customised support features.
For Police, this entailed integrating the Smartrak's personal safety solutions and reporting with Police systems.
The solution for the Fire and Emergency organisation utilised standard AVL-GPS units and a customised software solution. We were able to provide carrier redundancy, hardware redundancy, and Dead Reckoning with a supporting speed sensor connected to CAN Bus. The Dead Reckoning feature enables the device to work out change of direction, current speed and direction of travel, and then simulate the expected GPS positions, when no GPS satellite signal is available.
MP: Developing the right solution obviously involves a lot of moving parts.
DC: Yes it does, it's a complex process, but you still have to focus on usability. Providing system users with Single-Sign-On so there isn't a rigmarole every time they log on is important if innovation is going to be an everyday advantage. And presenting the data so it provides useable information that managers can easily interpret is important too.
MP: Can you touch on information security and reliability.
DC: Secure data transfer from devices in the field to the system platform is achieved via Smartrak's private APN. This is a secure, dedicated traffic tunnel over the cellular network containing encapsulated data. The information that's held within the reporting devices is also encrypted and secured. There is no access to this by system users.
The customer also has full capability to enable or restrict access to various levels of the system based on authorisation.
To ensure the information being collected is reliable, we process the raw data, filtering it through Smartrak's logic algorithms. This utilises a range of methodologies, including contextual expectation to enhance the accuracy and relevance of the data. Smartrak also uses a powerful, open-source object-relational database system called PostgreSQL. With over 30 years of active development, PostgreSQL has earned a strong reputation for reliability, data integrity, feature robustness, and performance.
MP: So Smartrak is the complete solution provider?
DC: Yes, we assume the responsibility for our customised solutions, even when we're inducting third-party components – it's our solution architecture and we have to ensure that our customers can have complete confidence in it.
Avoiding the pitfalls with large-scale fleet technology deployments
Smartrak's Marketing Communications Manager, Matthew Perkins, and Director of Customer Engagement, Miles Corbitt discuss the insights gained form a long history of large-scale deployments.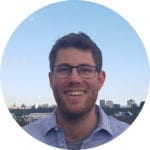 Matthew Perkins: Broadly speaking, what does a successful deployment look like?
Miles Corbitt: Well there are two elements that need to be considered: deployment and Implementation. The deployment of new technology is just one aspect of an interaction with the customer that touches on business and operational processes, work schedules, and even the culture of the organisation. Technology is important, but that's never going to do the job on its own. What's just as important is the implementation of the solution. This is about making sure that the technology you are providing is embedded in the customer's daily business processes. Everyone that uses the solution has to feel from the very beginning that it's a good idea. And that's not always easy in geographically spread organisations where regional teams may resist change.
Making sure that everyone is onboard starts with having the right people in your own organisation. For Smartrak, that means having specialists in all the disciplines that will be needed. Our large deployment and implementation team includes a Project Manager who manages the overall process, an Onboarding specialist who oversees the detailed onboarding of new vehicles and services, and a Customer Success Manager who will be responsible for managing the ongoing relationship between the customer and Smartrak.
Also included in this team is the Customer Support Co-Ordinator. This is a vital role, involving the coordination of Smartrak's nationwide network of Smartrak Authorised Installers. These installers are specially trained to be fully conversant with Smartrak's technologies, so we can be sure that every install in every vehicle meets our rigorous quality control standards.
MP: In your experience, how quickly will a customer involved in large deployments start to see results?
MC: From Day One. Absolutely. Before a single piece of technology is installed in a vehicle our customer success personnel will have rigorously investigated the customer's business operations. The opportunities to make big gains in productivity, safety, and fleet utilisation will have been identified and built into the solution.
Alongside this, we also identify the training requirements for different users of the system (managers, team leaders, drivers, dispatchers). All of these people will have differing requirements and appetites for training. Once the investigation process has been completed, we lead on-site training sessions, providing online resources, and test the growing capabilities of various members of the customer's organisation.
Of course, this isn't a process that ends with deployment, it's a growth journey that enables new skills to be brought on as people get more-and-more comfortable with the solution's features. But from day one, everyone has to be completely confident they can use the system. Making their workday easier, safer, and we hope more fulfilling.
MP: Tell me about some of the really big deployments you've been involved in.
MC: I managed probably one of the biggest vehicle technology deployments our industry has seen in New Zealand. This involved nearly 1,500 vehicles from two different government departments right across New Zealand.
MP: Tell me about the risks and issues you encountered with this deployment.
MC: With big deployments such as this, there is always going to be a requirement to liaise with regional centres, ensuring that managers and team leaders who are perhaps removed from the decisions made in head office are engaged in the process. Both of these government clients required this attention, but one of them also had the added challenge of vehicles operating in remote and rugged environments. In this scenario you really have to accept that you are working in with the operational requirements of teams in the field, teams who may be hours away from a site where the installation of equipment would normally take place. They may also be out on assignment for long periods of time.
In this case, we actually flew installers in to remote locations to get the job done without adversely impacting on the customer's operations.
Driver apathy around bringing vehicles into installation venues is another issue that needs addressing, particularly where teams have been enjoying a high degree of independence.
MP: So, how do you get drivers on-board?
MC: Education about the benefits they are going to experience is part of it. But you also have to be rigorous in your communications process: enrol your audience with multiple confirmations and follow-ups to ensure there's zero chance of a no-show and every chance for the driver to suggest alternative times if that makes things easier.
For this deployment, with vehicles based far from population centres, we arranged equipment installs far in advance, organising schedules for outlying vehicles to drive in to central sites at prearranged dates.
MP: It seems like there are a lot moving pieces.
MC: There are, but multiple layers of planning come into play to make sure everything happens when it should. From procuring the equipment you need ahead of time so it can be configured to the customer's requirements, to fall-back plans should a team's vehicles suddenly be pulled out of the schedule to meet an emerging operational requirement.
You also have to make sure you're in the driving seat, across numerous third-parties. I've already mentioned the installer network, but there may be fleet vehicle suppliers who also need to be closely aligned to the deployment's outcomes. Specialist vehicles will often need specialist technologies, beyond the standard configuration that's installed with the majority of a fleet. The responsibility for making sure that everything fits and functions as we intended is ours. We may not have sourced the vehicles but it's our solution that's going into them.
The customer, particularly with a diverse, geographically spread deployment, wants clear lines of accountability. Smartrak provides this through a complete end-to-end deployment and implementation process. We're in the wheelhouse for every part of the jigsaw, and it's a commitment that extends beyond deployment. As the customer's technology requirements evolve we're building pathways that enable the seamless adoption of new capabilities. For a customer on a technology maturity curve, deployment is an open journey.
Award-winning software's logbook feature satisfies ATO's requirements for calculating Fringe Benefits Tax following class ruling.
Melbourne, Australia, February 24, 2020 – Smartrak, an industry-leading provider of mobility, fleet management, and telematics solutions, announced today that its PoolCar booking system has been granted a Class Ruling for the use of Fringe Benefits Tax (FBT) reporting. In the ruling, the Australian Tax Office observed that PoolCar's logbook feature satisfies the definition of "logbook records" for the purpose of claiming FBT.
When integrated with telematics, PoolCar tracks staff journeys and allocates the odometer readings to those vehicle trips. Coupled with the ability to allocate the percentage of work and personal use across a journey, PoolCar is now approved for use as evidence when claiming FBT.
"This is fantastic news for our current and prospective Australian customers," said Peter Grant, Smartrak's CEO. "Smartrak's PoolCar logbook will empower organisations to more easily make accurate and compliant FBT claims, allowing them to focus their valuable time on managing their fleet and less on administration."
The logbook feature is a default report within PoolCar and is immediately available to all current PoolCar users. To leverage the report for FBT, Smartrak offers a range of GPS devices, or can also integrate a fleet's existing GPS data to enable the essential automated odometer readings.
More information about the PoolCar booking solution and its integrated offerings can be found on Smartrak's website.
About Smartrak
Smartrak creates fleet and mobility technologies that enables the public sector, utilities, not for profit and emergency services to manage and protect their most valued assets (people, vehicles, and assets).
Operating across Australia and New Zealand, Smartrak makes location-based insights visible and actionable so these organisations can deliver on their promises to the communities they serve; safely, productively, and cost-effectively.
Smartrak is an independently operated subsidiary of Constellation Software (CSI), a leading provider of software and services to public and private sector markets.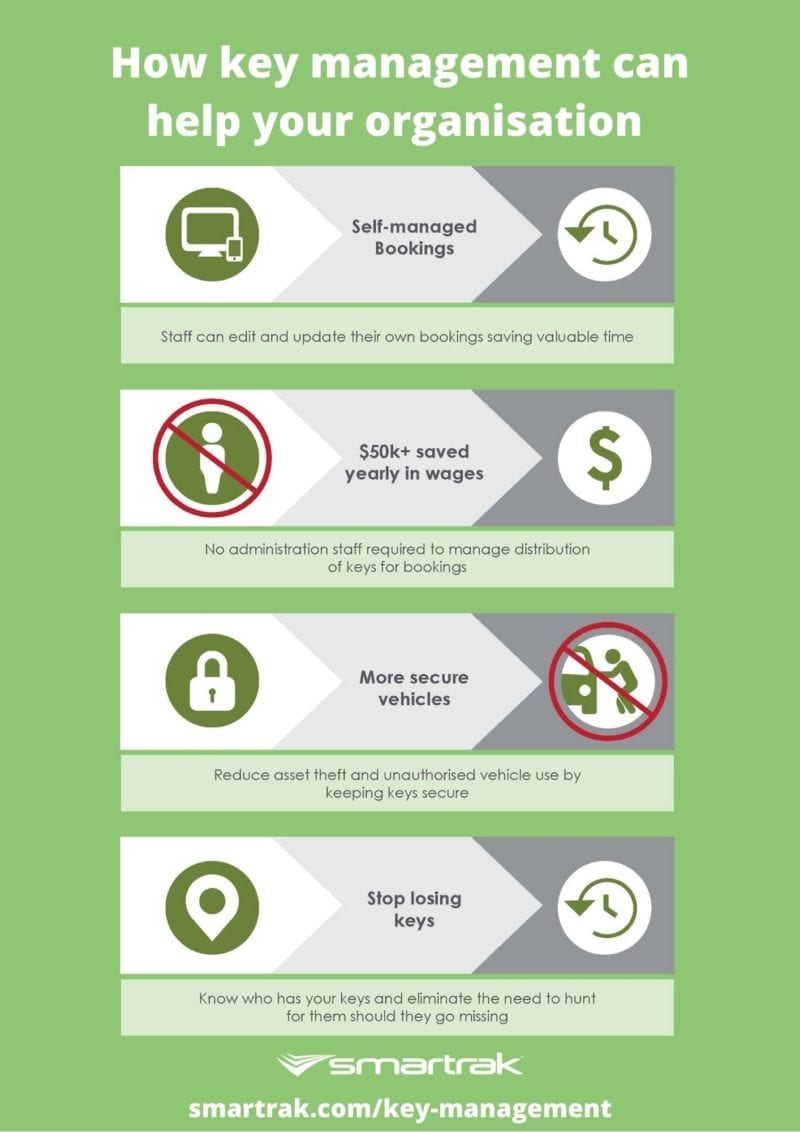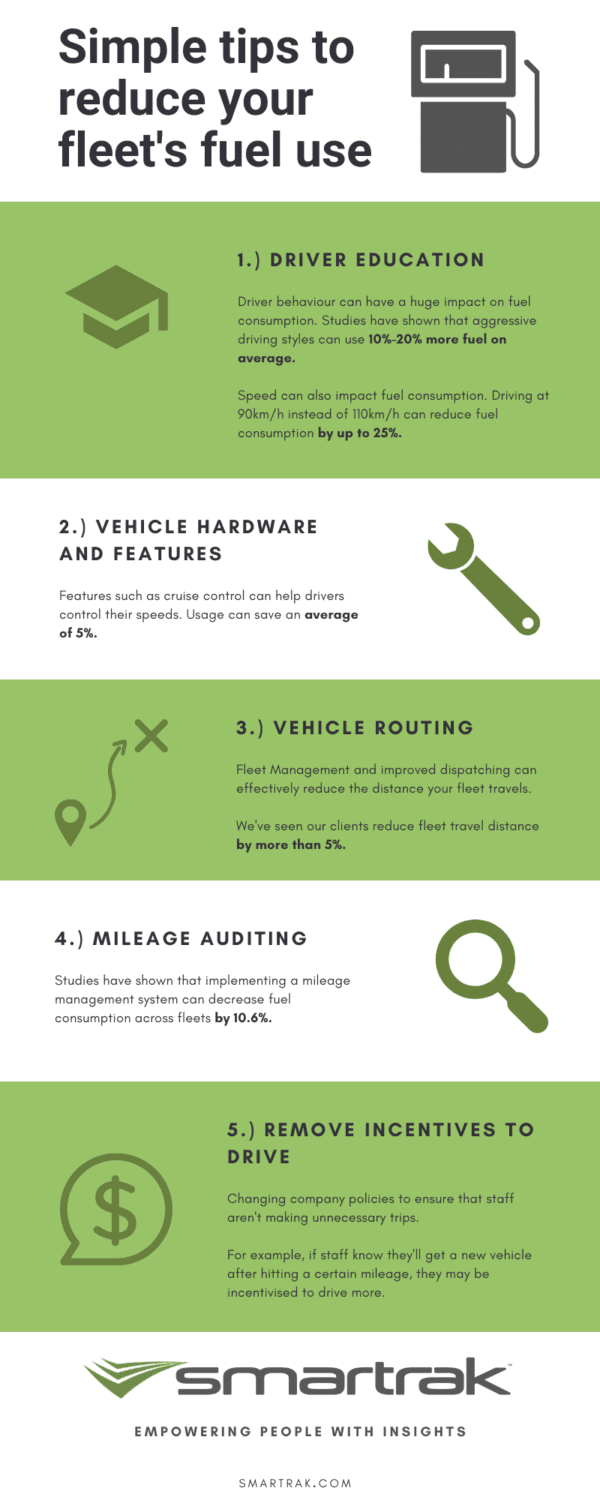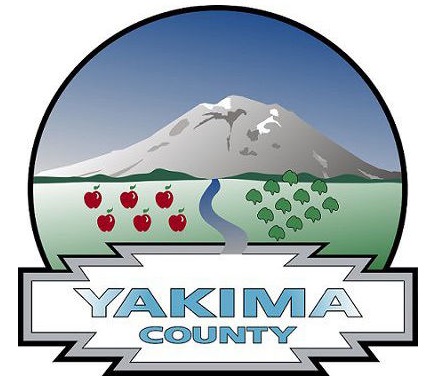 Yakima County in the State of Washington has a population of just over 243,000, and a land area in excess of 4,000 square miles, which makes it larger than the states of Delaware and Rhode Island combined. It's also reputed to be one of the most difficult places on earth to predict the weather due to the surrounding mountains.
When the County's geography, size and unpredictable weather conditions are considered, it's easily understood why a small, but extensively used fleet of SUVs, 4X4s, AWDs and pickups has a vital role to play in maintaining services.
There are 1024 County employees tasked with a variety of roles who need access to this hardworking, seldom idle fleet of just seven vehicles. It's a recipe that could spell frustration and unacceptable delays, especially if the motor pool management system isn't easy to use, responsive and dependable. The County's previous solution, which involved a Swipe ID card system, had already been shown to be lacking in the core capabilities required, and it was Smartrak's PoolCar Mobility solution that was chosen to replace it.
In addition to deploying a solution that would streamline vehicle booking, and reduce the administrative burden, the County's Fleet Manager and purchasing head, Jason Alvod, also had mission critical objectives to aid decision making.
"I needed robust statistical data to gain a detailed understanding of vehicle use"
"I needed robust statistical data to gain a detailed understanding of vehicle use. In order to maximise the utilisation of the fleet, and better identify where efficiencies could be made. This is an in-demand resource, where we are constantly tasked with achieving more with the vehicles we have. Everything has to be working at peak efficiency, and that includes the system that manages it all."
Jason Alvord, Equipment Rental & Revolving Fund Manager, Yakima County
There was also a requirement for better key management and allocation, without adding to the administrative workload in the department. A KeyMaster key cabinet was added to Smartrak's PoolCar booking system for an integrated end-to-end solution.
With the two systems working seamlessly to provide a unified mobility solution, user satisfaction has climbed, and the administrative requirement has eased, freeing managers to spend more time on other tasks. Now, drivers can go online to immediately check on the availability of vehicles, book the vehicle they need, obtain permissions, and retrieve or return keys through KeyMaster. It all happens automatically, and the reduction in time delays was noticeable from day one.
"It's a turnkey solution . . . easy to use and does everything that was promised"
It's been a painless deployment too, with administration staff and drivers alike responding positively to user-friendly processes that threw up no challenges. Smartrak deployment experts were on-hand to answer any launch queries that arose, but the pre-deployment induction procedure adequately prepared all concerned for the new system, with no further help needed.
"It's a turnkey solution . . . easy to use and does everything that was promised," says Jason Alvord.
With data and reporting now available on all aspects of the fleet's operation Jason is building a comprehensive picture of current fleet activities, and gaining the insights necessary for cogent forward planning. In this beautiful but unpredictable location, there is, at least, welcome confidence in knowing what the vehicle fleet is doing and where it's going.