Identifying the driver responsible for traffic infringements or vehicle damage within a shared vehicle environment can be problematic. Sometimes a speeding or parking violation doesn't arrive on your desk until well after the event, and a dented fender, even if it is noticed by subsequent bookers, may continue to be left un-reported.
There are two issues at play here, one centres on accurate identification of drivers at any particular time, and the other relates to the driving culture.
With an integrated motor pool management system, managers have an accurate record on-hand to identify who was driving a particular vehicle. The journey is logged, the booking out and return times are captured, and with driver ID functionality enabled there's no disputing the facts.
For additional capability, you could also adopt a pool booking solution with an integrated system for controlling access to keys, such as a key cabinet that's enabled remotely through system administration. With this, keys are released to specific individuals, and the in/out times recorded.
Issues around driving culture can also be addressed through the policies that coincide with deploying a new booking solution. In the online booking forms there are fields to note any damage to a vehicle upon return. Once drivers realise this information is being asked for, they will be quick to notify you if they see prior damage to the car they've just booked. It's a question of setting expectations, and vehicle users responding to them.
This shift in culture will also pay dividends in how your organisation is perceived by the public. A driver that knows their journey is logged will be more careful about driving behaviours. And if an incident does occur motor pool management can respond in a confident and timely manner, further enhancing the perception of your organisation.
A 10% reduction in fleet size is just one of the outcomes from understanding vehicle utilisation
PoolCar provides the visibility you need for cogent decision making. With our booking system you will benefit from greater clarity about how your vehicles are being used and empowered with the insights for positive change.
Identify underutilised vehicles
PoolCar details exactly which vehicles are being used most often, with reporting that provides both the duration of the booking and the millage travelled during that time. With these insights, organisations can identify the hardworking vehicles in the fleet and those, possibly inherited assets, that no longer suit operational requirements.
Right vehicle, right trip
Identify whether the 'popular' vehicles are being used simply because someone likes to drive an SUV. PoolCar details the journey taken, the task involved and pinpoints whether that saloon in the car park would have been a more economical choice.
PoolCar will also support operational decision making. Such as whether taking a vehicle to a meeting or work site 10 minutes down the road and leaving it unused for the rest of the day was the best way to utilise resources. In this situation, PoolCar can be used to highlight an alternative mode of transport that's more efficient and cheaper.
Accurately allocate costs
PoolCar lists bookings against cost centres, so you can track costs against projects or departments. With this level of visibility, it is possible to understand the real costs behind vehicle utilisation, from the hours the vehicle was in use, to fuel and even service costs.
Private versus business use
If the traditional 'company car' model of allocating guardianship over a vehicle to a particular person represents part of the reward package for an employee, bringing in PoolCar will be an excellent opportunity to refresh or restate policies around vehicles for personal use, and then track adherence. But if your organisation's company car management model simply reflects an existing operational stance, PoolCar could be the way your fleet transitions to a shared vehicle operation. Shared fleets ensure that vehicles are used as much a possible by as many people in the organisation as is appropriate. In previous Pool car deployments this has inevitably led to fleet rationalisations and cost savings.
Identify unauthorised use
The PoolCar booking solution is a proven way to control unauthorised vehicle use, as bookings are controlled by the administrator's permissions; either by stipulating what vehicles can be used for, the times they can be used, or who can use them.
Drive a more efficient fleet
Dramatically improved visibility about how vehicles are actually being used has highlighted operational and budgeting efficiencies with every deployment we've undertaken.
It's a fact that manual processes, and an overburdened administrator will struggle to deliver the complete fleet utilisation awareness that comes from an easy to use, ready to deploy PoolCar solution.
Smartrak attended the 2019 Australasian Fleet Management Association (AfMA) Professional Development Forum in Melbourne and among the subjects was a session on bringing a more holistic approach to driver safety.
Smartrak's taken a stance on creating a safety conscious culture in the workplace and empowering all employees to be safe workplace champions, so any thinking that broadened our horizons with regard to safety was bound to get our attention.
The session was presented by AfMA Executive Director, Mace Hartley, and his over 30 years' experience in fleet management, retail automotive and general insurance was evident in the comprehensive understanding he had of the many factors that contribute to vehicle accidents.
Mace began by addressing the misapprehension that choosing the right vehicle from a safety perspective (ANCAP 5-Star vehicle with added optional safety features) completes the process. Or in his words: Considering that the job as 'done and dusted' just because you've put the driver in a safe vehicle.
Next up, we were introduced to a representative vehicle accident and then workshopped the many reasons why this could have happened, outside of a fault with the vehicle or road conditions. The catalogue of missteps and operational lapses was extensive, and while any of them could have proved fatal in our scenario, they were all avoidable.
The reasons for the accident ranged from the mundane, such as the driver slept in and was speeding to catch up, or didn't correctly review his journey before setting off, to the strategically flawed: should the driver even have been driving to that meeting?
In any creative exploration such as this it's easy to write off some reasons as being beyond the remit of an operations manager, but that's to duck the very real capacity management has to positively influence issues through journey and task planning, accurate driver log keeping and efficient resource management.
If a driver sleeps in because he worked too many hours the day before, or is driving to a meeting when a car sharing solution with a teammate would have been more appropriate, we are absolutely looking at operational issues.
Others items that came in for investigation included: poor journey management, no hands-free for the mobile phone , poor planning, no breaks , distractions coming in from the office, communicating with clients, poor time management, technology (telematics), fatigue management and the health of the employee.
Finding a solution or solutions when faced with such a wide array of potential causes for accidents seems impossible, but Mace showed how standard management principles could provide the answers, particularly if telematics capabilities are providing the vital insights required.
Several policies were proposed, and some of them, in addition to creating a safer driving environment, also made good management sense:
This was a good place to end the session, with the realisation that health and safety is not a distinct issue, that's divorced from other management priorities; it's an integral part of the workplace, and the effects of getting it wrong will impact on the bottom line.
One of Smartrak's customers cut traffic fines from 36 a year to just 6 and reduced the bill for windscreen replacements from $16,000 a year to $9,000, simply by tracking and enforcing driving policies.
Safety makes good business sense. To find out more about creating a safer workplace, and operational tools that Smartrak can provide to achieve this, alongside delivering greater efficiency and productivity, contact Smartrak.
Ensuring that vehicles and machinery are in the hands of qualified drivers and operators is a duty of care issue that should be top-of-mind for all motor pool administrators. The employee and public safety reasons alone are enough to warrant attention, but alongside this, there are the wear and tear consequences of assets being used by inexperienced employees.
Smartrak's PoolCar addresses this by providing two levels of control:
Driver authorisation
PoolCar's integrated Driver Register captures licence expiry dates, for automatic alerts when a licence is coming up for renewal. Administrators can also nominate which drivers can operate particular vehicles by specifying licence class or type. Or restrict access where specialised training is required.
Smartrak's KeyMaster key cabinet is integrated with PoolCar, and reacts to the permissions specified by the motor pool administrator, so vehicle keys can only be taken by authorised drivers. KeyMaster also features a keyhole camera, to further ensure that the authorised driver is the one who accessed the vehicle keys.
For organisations with a decentralised vehicle pool, our Keyless Entry solution, which provides access to vehicles via a smartphone, RFID or building swipe card, provides a similar level of control. Once again, the PoolCar solution controls access according to permissions established by the administrator.
Who is driving?
Driver ID is an incredibly important part of managing a fleet. Could you quickly identify the driver of one of your fleet vehicles in the event of a schedule change, or perhaps an accident? And could you confidently identify who was driving perhaps a week earlier when a traffic infringement or complaint from the public lands on your desk? In these scenarios, would you have to refer to your Outlook calendar or start ringing around foremen and team leaders to know who was at the wheel?
If you are only tracking the vehicles, and not the drivers, this could be your challenge.
Telematics systems are smart, but they are also vehicle and associated data centred. This can be problematic when Fleet Managers find their vehicles are shared between a range of drivers during business hours. And if vehicles are allowed to be taken home during the evening identifying who was driving can get even more complicated.
This is an issue that's gaining in prevalence, as fleet managers, who are looking to minimise operational costs and drive efficiency, change the traditional perception of the 'company car'. Whereas a vehicle would previously have been allocated to a dedicated custodian, it is now better utilised by allowing any member of the team shared access to pool vehicles during business hours, and possibly also for private use.
Therefore, it's extremely difficult to take full advantage of all the data telematics brings into your organisation if you are only tracking vehicles. In a comprehensive solution, Driver Identification is also included, which is important,not only for safety, but also for managing departmental cost allocations and driver behaviour.
In an environment where vehicles are shared amongst staff, Driver ID allows you to identify which employee is driving a car, in real time. So you know exactly how much time he/she spends on the road, on site or visiting a customer. In addition to this, Driver ID also provides a platform to provide feedback on driving behaviour.
Is more admin the answer, or better technology?
You could use business processes to help you populate schedules, and keep you up to date with driver information, but this will probably increase the administrative burden as well. Or you could adopt a technology led solution.
By using a touch fob, keypad or keyless entry technology with Driver ID details, Fleet Managers can have real-time access to essential Driver ID information to effectively monitor fleet activity and vehicle/driver performance.
The telematics platform can then supply managers with driver based safety data (duress events, duration of driving, driving in restricted locations, overspeed duration, harsh cornering, harsh braking, etc.), alongside efficiency data, such as idling time, stopping time and distance covered. By utilising all the available data, and following industry best practice procedures and benchmarking, fleet managers can monitor and regulate whether vehicles are being used in an appropriate manner. This will highlight the steps to be taken to improve utilisation, and maximise productivity.
The key benefits of Driver ID:
Get driver focused insights
Always know who is driving your vehicles
Improve road behaviour and your public image (with branded vehicles)
Reduce the administration time and costs associated with driving infringement notices
Ensure safety standards are met
Smartrak have helped numerous companies move from a vehicle centric reporting model to a more driver centric approach, and by utilising the data available in conjunction with driver identification demonstrated the benefits of this approach. Contact us today to find out more, or to talk to a Smartrak expert about increasing your employee safety, while also gaining a better understanding how your fleet is being utilised.
The Central Land Council (CLC) represents and provides services to Aboriginal traditional owners and residents of Central Australia. The Council operates in some of the country's most remote areas, with its fleet of over 130 vehicles traversing harsh Outback conditions. Before engaging with Smartrak, CLC managed its fleet using a variety of systems, including GPS tracking, an asset management system, booking calendar, and excel spreadsheets.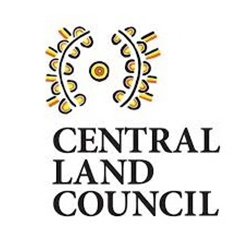 Smartrak eases Central Land Council's fleet pain
There was an urgent need for a solution that combined all these various platforms into a central system, providing the necessary functionality and ability to integrate with the vehicle tracking devices. Felicity Wall, Technical Services Manager for CLC, describes the situation that the Council faced: "The management of the fleet was fragmented, disjointed and resource-heavy, as a fair bit of the work was done manually. We needed to improve efficiencies in the fleet but had very specific requirements due to the nature of our organisation and the environment we operate in."
Central Land Council conducted an extensive market review for a system that was easy to use, allowed users to book a vehicle, plan a trip, and manage all aspects of the asset, such as servicing requirements, vehicle replacement strategies, budgeting, forecasting, expenditure and mileage reports. Having investigated several systems, Smartrak's PoolCar solution was selected because, in addition to meeting many of the requirements, Smartrak was also willing to develop and configure the system to meet specific CLC requirements that were not standard.
Another important factor was the reduction in key management administration and staffing. CLC wanted to free up the staff resource involved in managing keys, an issue that was made more problematic due to the difficulty coordinating pick-up and drop-off times. To solve this, Smartrak's solution incorporates an electronic key cabinet, KeyMaster, that enables efficient 24-hour management of, and access to, vehicle keys. This substantially reduced the administrative costs of key management and the associated staffing requirements.
According to Felicity Wall, "Smartrak were very willing to meet our requirements and we had fantastic support during the customisation and commissioning process. Smartrak were on-site in Alice Springs to fully understand our environment and specific needs, and on the phone constantly during the 'go-live stage of the project."
Regular Steering Committee meetings were held during each stage of the implementation. The customisation process was managed, and tasks tracked throughout the journey. This hands-on project planning ensured implementations of the system and services were on time and all customisation requirements met.
As a result of implementing the Smartrak PoolCar solution, Central Land Council have been able to maximise the use of the fleet by pooling vehicles, and planning for trips is also now significantly more efficient and seamless. Overall asset management, operational aspects, and vehicle tracking have all vastly improved under the centralised Smartrak system.
Felicity Wall concluded by saying: "It has been great to work with Smartrak, from the initial contact and system demo through to customising the end product. The team have been exceptional and assisted us throughout the project."
Cutting fleet size by at least 10% is just one of the multiple benefits being driven by a turnkey fleet management solution that's revolutionising vehicle use in government, healthcare, higher education, and not-for-profit organisations.
These gains are being achieved through more efficient fleet utilisation, which starts with an integrated approach to managing your vehicle assets. Implementing Smartrak's PoolCar Pool Booking solution, provides faster and more accurate vehicle reservations, along with significantly reduced administrative burden. Our integrated approach to managing fleets generates real savings for organisations – of all sizes. Smartrak's proven methodology delivers these benefits today, through a application that's intuitive, cost effective, and ready to go.
Gain improved visibility of your motor pool for more effective utilisation, and the insights necessary to right-size/type your fleet.
Reduce staff frustration and wasted time with an intuitive system for scheduling and sharing of vehicles.
Simplify vehicle access with integrated key management or keyless entry systems.
Control unauthorised vehicle use with integrated exception management.
Reduce the administrative burden with a motor pool solution that frees staff for the work that really matters to your organisation.
Accurately retrieve and allocate costs in a range of scenarios, including motor pool and car sharing operations.
Managers of all types of fleets can now meet the challenges of budget and program reductions by running a leaner, more responsive fleet.
Talk to a Smartrak expert about how your organisation can leverage Smartrak's mobility portfolio to realise hidden operational efficiencies, and reduce your fleet size by 10%.
Technology touches every aspect of an organisation, from business operations and communication to health and safety. This is why it is vital that as technology evolves organisations evolve with it. Technology is not limited to computers, mobiles and printers, it is the card machines your customers use to pay you, accounting software or the vehicle-based GPS tracking devices used to support your fleet management processes. All these different types of technology should form part of your organisation's ongoing technology management strategy, which is aimed at ensuring, as an organisation, you are moving forward with technology changes.
Downtime and Failures
The risk of having old hardware is the unpredictability of knowing whether your hardware is going to support the next software upgrade or changes implemented by your hardware supplier. Old technology becomes less reliable over time and opportunities for failures to occur become more commonplace. Although installing new hardware can result in a level of scheduled downtime, the aim of the new hardware is to reduce the amount of unscheduled downtime in the long run. By having the ability to plan and schedule the required downtime to upgrade technology an organisation can manage the effect on their business and work to ensure optimal efficiency during this time.
Old Hardware and Software Updates
Companies continually make enhancements or build new features for their products to keep up with the latest technology, maintain competitive advantage and provide their customers with the best product available. As these new developments and changes are made, the maintenance of the original version of the product becomes less of a priority. This often results in companies reducing their commitment to support previous versions of a product or providing no support at all. If your organisation is not progressing with these ongoing changes it can leave you with out-of-date software that is not fully supported, or hardware that can not be updated over-the-air as it was designed to do. Older hardware is incapable of keeping up and unfortunately, continuous software upgrade cycles make it more likely that the performance of older devices will suffer. By ensuring your hardware is kept up to date your organisation can be confident it also has the latest software features and enhancements available.
If your hardware is health and safety related or mission-critical to your organisation there is an even greater responsibility to ensure technology is regularly reviewed and managed within the supplier warranty periods. By developing a robust technology management strategy that includes all your technology types will ensure your business is able to operate at its best.
Smartrak is excited to be exhibiting at the Water Industry Safety Event (WISE). Hosted by Melbourne Water at the Batman Royale in Coburg on the 9th of October 2019, the WISE Event will showcase a number of water industry speakers highlighting safety throughout the water industry. WISE is a great opportunity to network with fellow safety professionals and to learn from one another about how to manage and improve safety within the water industry.
Smartrak will be showcasing a full range of fleet and lone worker safety solutions and will have an interactive demonstration kit on display so you can experience the full range of solutions available in our platform.
Watch this short video highlighting the need to focus on rural road safety:
Smartrak invites you to attend the conference and stop by to say g'day. Find out more about the conference and drop on by our booth.
For more information visit:
https://wioaconferences.org.au/wise2019/
When looking at the cost of telematics for installation it's important to look at a wide range of benefits derived from using an IVMS solution. While initial objectives might be targeted at improving utilisation, visibility and operational efficiency of you fleet, there are a wide range of other benefits and considerations to account for. These include:
Minimising depreciation expenses
Ease of vehicle access (and reduction in staff costs and time)
Reduced fuel use
Fewer accidents
Improved FBT calculations
Easier, more accurate, Fuel Tax Credit claims
Reduced wear-and-tare on fleet vehicles
We've made it easy for you to calculate the anticipated savings you could expect across your fleet, including the ability to account for more conservative improvements than anticipated.
Check out our telematics ROI calculator at the below link.