Smartrak's PoolCar is packed with features and it's important to us that your organisation gains the maximum benefit from our Mobility solutions. For example, while the benefits PoolCar brings to day-to-day fleet operations are appreciated by all our customers, not so many know that it's also great at supporting your organisation's strategic goals too.
Aligned to your organisation's goals
Not every organisation has the same fleet priority. Some lease their vehicles and want to ensure they're maximising value for money. Others want to limit their fleet's impact on the environment. By automatically prioritising certain vehicles during the booking process, PoolCar can align vehicle allocation with your organisation's goals. Currently, PoolCar can prioritise Lease Score, Utilisations score, or CO2 emissions.
Lease Score
When prioritising lease profile of the fleet, PoolCar calculates a lease score for every vehicle in your fleet. This is done using a formula that considers a vehicle's current odometer reading and the time remaining on a vehicle's lease term. It then extrapolates how far each vehicle will have travelled by the end of the lease and scores it via a percentage. PoolCar then ranks each vehicle's score from lowest to highest and displays those with the lowest score on the first page of the booking screen.
Utilisation Score
When prioritising utilisation, PoolCar looks at how often each vehicle is being used throughout the day. It ranks each vehicle as a percentage of daily utilisation and displays vehicles with the lowest utilisation on the first page of the booking screen.
Emissions Rating
When prioritising emissions, PoolCar will present vehicles on the first page of the booking calendar that have the lowest CO2 emissions profile. This can help organisations reach their emission reduction targets and reduce fuel costs. In order to take advantage of this feature, the emissions profile of each vehicle must first be uploaded into PoolCar.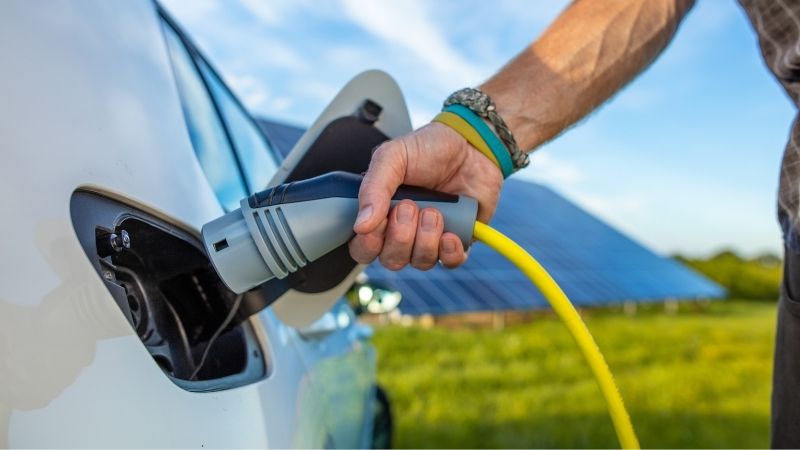 These capabilities help bring fleet strategy into the heart of vehicle operations, but they are just the start of PoolCar's journey to becoming an integral element in achieving your organisation's strategic goals.
Trip Planning – PoolCar's next evolution
When Smartrak released the Beta version of Trip Planning in March, PoolCar customers were introduced to the next level in fleet strategy support. Trip Planning builds on current vehicle prioritisation capabilities with a new user experience that makes it even easier for vehicle bookers to get onboard with management's goals.
Trip Planning will also capture more information on each trip, through a new Destination Field on the booking page. This builds on the information PoolCar is already collecting to deliver a deeper understanding of vehicle use.
Trip Planning is set to benefit fleet operations across a range of areas:
Fleet policy will be integral to the booking process.
Fleet visibility will be improved through a solution that accurately captures journey destinations. This would previously only be possible with tracking units deployed.
Employee safety will be improved by a solution that recognises high-risk destinations and includes appropriate warnings or prompts in the booking interface. This could involve notes on the destination, recommendations regarding safety equipment or if passes need to be arranged.
Journey trend identification will be a reporting gain, with accurate identification of journey destinations from every booking.
A clear picture on utilisation through accurate reporting on kilometres travelled, destination and duration of booking will support your efforts to improve utilisation.
Sustainability goals will be supported by presenting bookers with EVs and low-emission vehicles first and provide visibility of emissions ratings. Plus, the accurate distance data that's captured and calculated will inform EV adoption viability.
You can find out more about the new PoolCar booking page, be updated on release dates, or engage in a pre-release trial of the upgrade by contacting us via the form below.
Disability service providers face the same constraints as other commercial businesses. They all share the same struggles about rising operational costs and impact to workforce productivity, including: 
Difficulty establishing new business processes: knowing where to invest to make the most difference in growth and sustainability for their organisation.  
Worrying about their profitability, pricing, and costs to ensure they deliver the best value to their clients. 
Excessive administrative burden: being overwhelmed by data, reports, audits, and administrative systems.
Experiencing challenges adopting new technologies: conflicting systems, transferring knowledge, and capturing process.
These factors influence the quality of supports, participant outcomes, innovation and broader sustainability.
You may be finding that your NDIS business is running into similar issues relating to cost deficiencies, poor workflows, and inundation of paperwork across multiple systems. Are your employees relying on a folder on the shelf that is paper based, unused, and always out-of-date? This can add to the cost of compliance and the likelihood of errors.
There are several cost-reducing measures that your NDIS business can adopt today to increase your business' bottom line and improve productivity. Streamlining your processes with an integrated Quality Management System (QMS) can be one of the key solutions to help you save time and money.
Let's look at four ways you could save money by shifting your systems and processes to a centralised framework with a QMS:
Integrate Systems
By integrating all your systems and processes into one central framework, you'll be able to manage, evaluate the current state and improve your organisation. It will give you a better understanding of areas of performance that can be improved which is critical for running a business highly focused on continuous improvement.
Streamline Auditing
Auditing can be a big undertaking for any business, but they can get trickier in the healthcare industries. If you spend months collecting paper-based evidence to prove how your business complies with the regulations and standards, it's the best decision to look for a cloud based integrated system. Having an integrated Quality Management System (QMS) can provide insights on high-risk items that need prioritised action ahead of time. This can save your organisation time and money further down the track during the external auditing process.
Avoid Non-Compliance
By streamlining your processes, you'll be more organised and can more effectively stay updated on legislation pertaining to practice standards which apply to your business. On the other hand, you can also monitor ongoing compliance and avoid any risk of fines and penalties to your business.
Increase Productivity
After migrating your existing systems to one QMS, you can reduce the time spent managing multiple processes, which can then be redirected towards your clients. Furthermore, by using a cloud-based web-app you'll be able to effectively train staff with the best practices from day dot. This will streamline workflows and reduce some significant risks.
Ensure your staff are compliant, have time to deliver a quality service and operate efficiently in growing your organisation to meet the needs of the NDIS sector. Align your organisation's purpose and strategic direction with our all-in-one software to manage policies, processes, documented information, and continuous improvement opportunities.
Request a free demo today!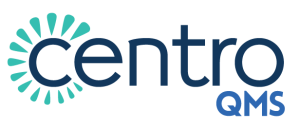 Centro QMS is a fit-for-purpose NDIS and Aged Care quality management solution. Our intuitive products allow for the seamless sharing of policies, processes, files, information and knowledge within an organisation that help transform organisational compliance.
If you have employees working in remote areas of New Zealand or Australia, it's imperative that you have a way to monitor their wellbeing at all times. If a remote worker finds themself in trouble, it is vital they receive help as soon as possible – this is what paramedics and first responders call 'The Golden Hour'.
What is the golden hour?
The Golden Hour refers to the critical period directly after a traumatic injury and highlights the importance of treating someone with severe trauma quickly. A speedy response will be beneficial to the patient's overall outcome, whereas extending the time until treatment arrives can have fatal consequences. So, while the Golden Hour may not be one exact hour, it's a recognition that delays in treating severe trauma will potentially lead to worse health outcomes.
While it is important that every employee receives the proper medical treatment in a timely manner, those working in the suburbs and cities are more likely to be attended to quickly. Unfortunately, this isn't always the situation in a remote location where an accident can go unnoticed for hours and sometimes days. Even with an alert raised, the time to respond will naturally be extended when an accident occurs far from an emergency services base, which are generally located in urban centres. These factors highlight the critical importance of fast and accurate alerting, to signal a problem and pinpoint where the affected worker is.
How tech can help you respond quickly
Smartrak works with a wide range of organisations and industries across New Zealand and Australia, including healthcare providers, utility companies, councils, and government departments. Due to the large geographic areas covered by these organisations, it's inevitable that workers will find themselves in communication black spots where cellular coverage is intermittent or unavailable.
The nature of working in remote locations means that it could be hours before anyone discovers that something has happened. Imagine the time that is lost when the first indication of an accident is a worried family raising the alarm because someone hasn't returned home, or a member of the public comes across the site of an accident and notifies emergency services possibly hours after the event? In these scenarios, the golden hour has well and truly come and gone, with serious consequences for the victim.
How GPS can close the communications gap
One option is to look at a solution that can notify you when your vehicles are involved in an accident. Our High Impact and Rollover (HIR) solution is an optional component of our high-end telematics solution. As the name suggests, the device detects the sudden deceleration associated with serious crashes or when a vehicle rolls over. As soon as the unit detects an impact, an alert is sent either by SMS or email to someone designated by your organisation to receive HIR alerts.
But there's also the issue around connectivity. Most telematics solutions operate on cellular networks, which poses a problem for workers in remote locations. If your mobile phone can't get any signal, neither can your GPS hardware. While your device will know where it is, it won't be able to communicate that location back to base. A satellite connection solves this. Our AVL units can be enhanced with a satellite modem, so that they can transmit data even when they go beyond the range of standard 3G or 4G cellular networks.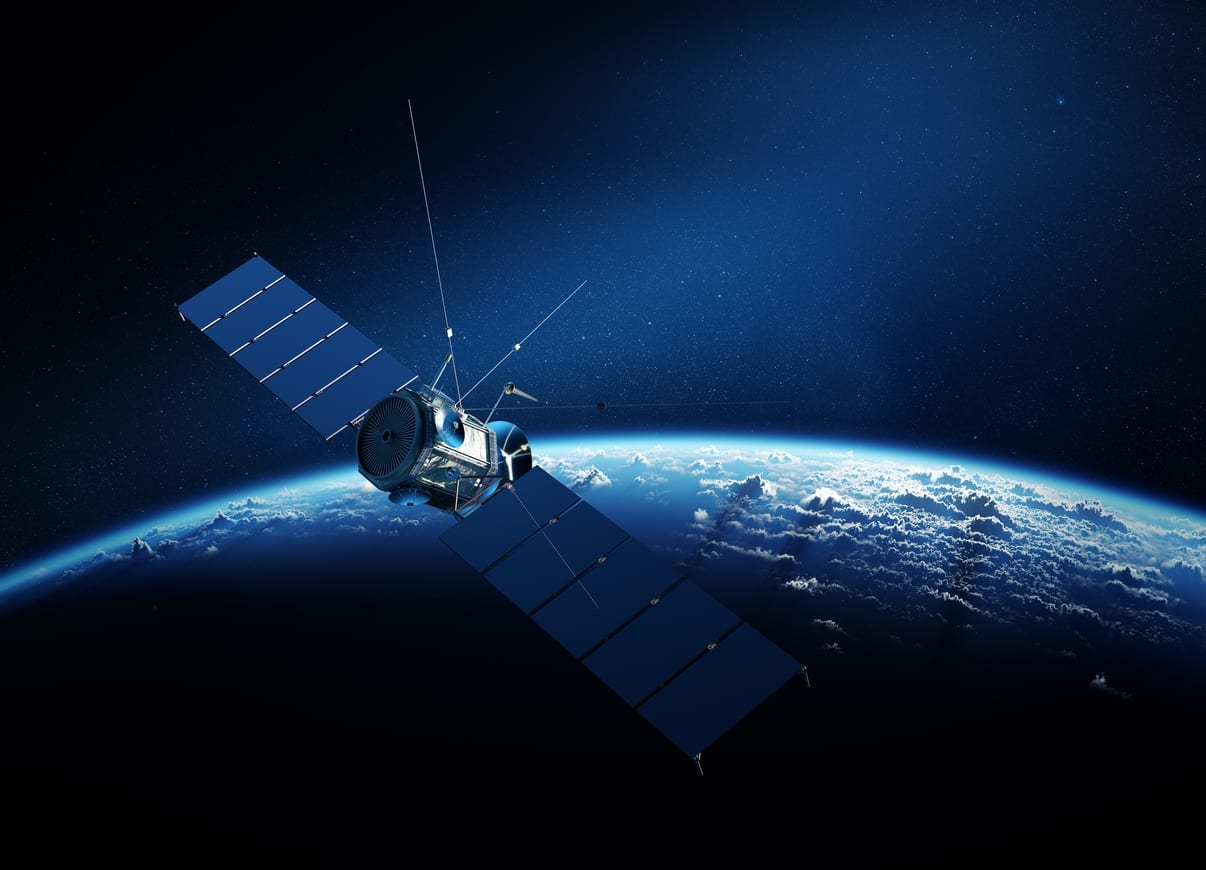 By pairing HIR with a satellite connection, you're ensuring that you're able to keep track of your workers when they're out working in remote locations. But more importantly, if they are involved in an accident, our HIR solution will notify you about it regardless of their physical capacity to call for help. It gives you the ability to act immediately, ensuring that your employees receive the attention they need within that golden-hour window.
There's no doubt there are serious benefits to managing your shared fleet in PoolCar. It helps reduce underutilised resources, eliminates double bookings, and because PoolCar ensures only employees with an account can book a vehicle, it increases fleet security.
But what happens when you need to provide vehicle access to someone who's not a PoolCar user: someone who's a part-time employee, an intern, or a contractor? Thankfully, PoolCar has got that covered.
Making bookings for others
PoolCar is designed specifically to help streamline employee access to your fleet's vehicles. Each employee in your organisation is supplied with their own username and login and have access to vehicles according to the permissions you have set. Some vehicles might only be used by people in certain roles, such as tool-of-trade trucks or vans. While this functionality ensures your fulltime staff follow fleet use requirements, it's not always suitable for sort-term employees like contractors.
One of PoolCar's advanced features is the ability to make bookings for other users. Anyone with elevated access (Pool Officer, Pool Manager, or System Administrator) can make a booking on behalf of someone else. Users with elevated access simply book a vehicle as usual then update the driver's details with those of the contractor, including their email address. This means easily managing contractors' access by planning ahead and reserving vehicles days or weeks in advance.
This capability also means you can maintain a record of who exactly was driving which vehicle. This is especially useful should you receive a speeding fine or a parking ticket in the future; you can attribute it to the contractor who was driving and ensure they take responsibility for the fine.
Close the loop with Automated key acccess
The other benefit of using PoolCar to manage contractor access to vehicles is the ability to oversee access to keys. Contractors won't necessarily know your organisation's process for collecting and returning keys. By using a key management solution such as a KeyMaster cabinet, you can ensure that you have a standardised procedure for key pick up and drop off.
When forwarding the booking details ahead of schedule to the relevant contractor you can outline your fleet policy and procedures. And because the booking code to access the keys can only be used during the period when the booking is active, you don't have to worry about contractors taking keys before their appointed time. This is especially useful if they are collecting or dropping off keys outside of business hours, as they don't need a member of staff to assist them.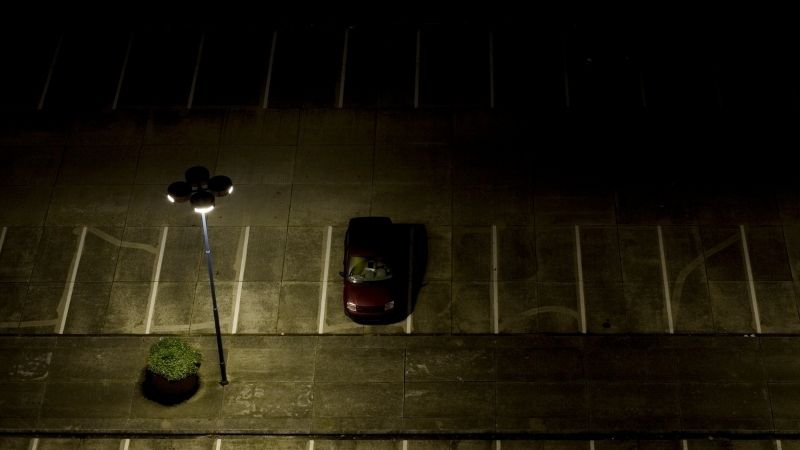 This system also ensures that should the keys not be returned at the specified time, you will receive a notification from PoolCar. You can then follow up with the relevant contractor straight away, ensuring one of your fleet vehicles isn't out of commission while you hunt down the keys.
Managing contractors in PoolCar has additional benefits
There are additional benefits to be gained by managing contractors in PoolCar. For starters, you can capture cost centres for each booking. By having a dedicated cost centre for contractors, you can accurately report on the percentage of fleet usage. This can help identify how much fleet wear and tear usage you should be recovering from contractors and ensures you aren't dipping into the fleet's own budget.
You can also ensure that contractors have the correct type of insurance while they're driving for your organisation. On this topic, it's worth noting that most private vehicle insurance doesn't cover work related purposes. By adopting a facility for contractors to use fleet vehicles you are avoiding the complications that may arise should a contractor have an accident in their own private vehicle while working for your organisation.
As you can see, there are some serious advantages when using PoolCar to manage contractor access to your fleet. Not only does it streamline the booking process, but you can also rest easy knowing you're keeping track of who has the vehicle keys, and they can focus on the job they've been contracted to do.
We often talk about how the approach to fleet vehicles should be the same as for a place of work. Any time an employee gets into a vehicle to travel to a meeting, visit a client, or pick up a colleague from the airport, they are effectively stepping into a mobile extension of your workplace. With this in mind, it's important for organisations to make sure that the vehicles used on a daily basis are as safe as possible, something made simpler with a comprehensive fleet management solution.

The grim statistics
According to recent data, 37% of workplace deaths in New Zealand, and 65% of workplace deaths in Australia involve vehicles. In Australia, 47% of workplace deaths are due to vehicle collisions on a public road. Combine these statistics with the fact that 20% of fleet vehicles are involved in some form of accident annually, and there is a high likelihood that a fleet vehicle will be involved in a serious or fatal crash. These grim statistics highlight the need for organisations to proactively approach safety around vehicles, just as we do for safety on work sites and in the office.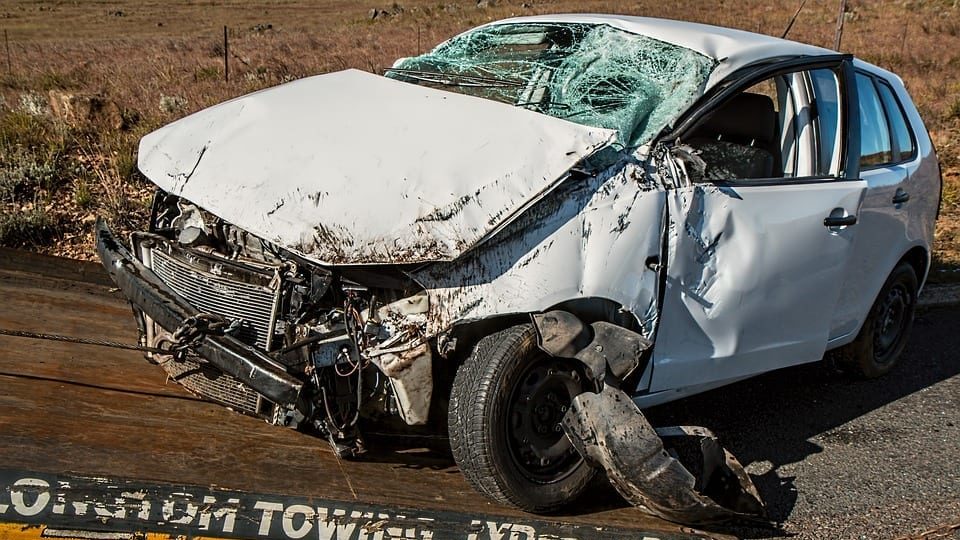 One avenue worth pursuing to reduce the likelihood of accidents is driver behaviour. If you know how each driver in your organisation is performing, you can identify risky behaviour and proactively implement training and support to those individuals. It is imperative that organisations do everything in their power to provide as safe a workplace as possible and Smartrak's Dashboards, reports and telematics solutions provide a way to easily track and address risky driving behaviour.
Another option worth adopting that will compliment a solid driver behaviour management strategy is choosing the safest vehicles possible.
Why it's important to consider ANCAP when choosing fleet vehicles
Since its founding in 1992, the Australasian New Car Assessment Program (ANCAP) has produced safety ratings for passenger vehicles entering the Australian and New Zealand markets. ANCAP provides a star rating on each vehicle, giving consumers a simple way to rank relative vehicle safety when making a purchase.
A vehicle's ANCAP rating should have a direct impact on fleet decision making. While there are multiple considerations when choosing vehicles, including budget, vehicle purpose, and how vehicles sit within the larger fleet strategy, there is also an obvious need to include safety in selection criteria.
Why five stars isn't always five stars
The thing to understand about ANCAP safety ratings is that the testing process is constantly evolving. As manufacturers develop and introduce new safety features, the bar that a vehicle must clear in order to be considered 'five-star' inevitably rises. Consequently, a vehicle that was rated five-stars in 2010 would not receive the same rating today.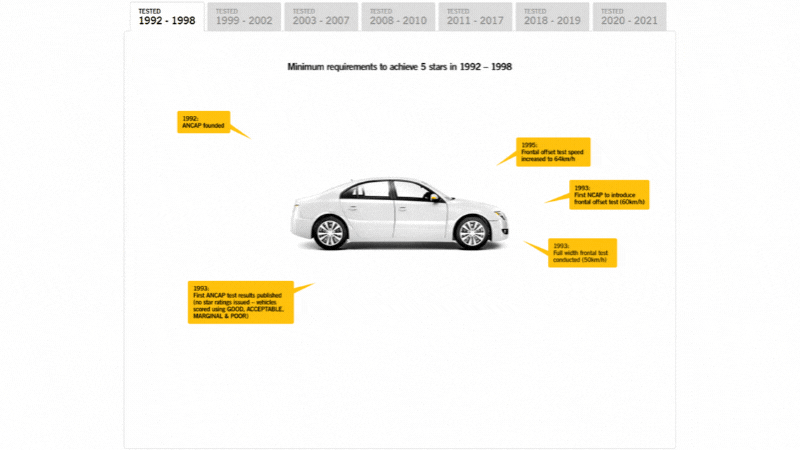 What this effectively means is that as your fleet ages, the relative safety of your vehicles diminishes. Compared to new vehicles entering the market your fleet vehicles will not be considered as safe. Circling back to the notion that an organisation should be doing everything in its power to ensure the safest possible workplace, it becomes clear that organisations should rotate vehicles regularly with the goal of enhancing employee safety while minimising costs related to wear and tear.
How a fleet management solution helps
As you can see, it is vitally important to ensure you're selecting the safest vehicles possible for your fleet. But it's also just as crucial to make sure your fleet is staying up to date with current safety standards. While it is possible to do this manually, a fleet management solution will streamline the process.
A fleet management solution can help make sure your organisation stays up to date with fleet safety standards by automatically tracking the age of each vehicle. Tracking vehicle ages allows you to set annual thresholds for when vehicles need to be replaced. This replaces the admin burden of manually tracking the age of each vehicle with software-based alerts and notifications.
Setting up regular notifications to review your vehicles provides a circuit breaker to identify which vehicles are no longer up to your organisation's safety standards and need to be de-fleeted and replaced. This ensures that your fleet is always as safe as it can be.
Most fleets have got the message that leaving vehicle keys on a hook in the office isn't the best way to manage them, with lockable key cabinets increasingly being used to control access to vehicles and improve security. However, while a simple lockable cabinet is an improvement compared to a peg board it still has major limitations and will fail to fulfil the requirements of a comprehensive key management strategy.
How you store and administer keys should be an integral part of fleet management, delivering benefits to both Fleet Managers and vehicle users.
The best key management strategy integrates vehicle booking and key access within a seamless process that eliminates any wasted time, responds to operational requirements, and minimises administration. The gold standard utilises online controlled key cabinets that can be placed where access to keys is most convenient for vehicle users while maintaining the control and oversight that management requires.
The vital role of key cabinets in an integrated and comprehensive fleet management strategy
1. Managing critical resources. Controlling access to keys is an important step in ensuring vehicles and other assets are available to the people who need them. An online controlled key cabinet allows managers to know where keys are, who has them and how long they are likely to be required for. This supports resource allocation, task planning, and cost attribution/retrieval.
The alternative, of employees working out the priorities and requirements around access to vehicles, plant, and equipment is an inadequate solution for all but the smallest operation. An employee cannot be expected to have a full appreciation of the requirements of other teams and they are unlikely to know task schedules that require the availability of certain vehicles.
2. Streamlining vehicle access and reducing administration. This depends on the key cabinet(s) being integrated into a fleet booking solution. The integration allows the booking solution and a key cabinet to communicate with each other, effectively eliminating the need for day-to-day management of keys. Once authorisations have been set, vehicle users simply book the vehicle they require through the booking solution and that information is communicated to the key cabinet.
Vehicle users don't need to run around trying to track down who last had the keys, they are in the key cabinet because the solution mandates their return at the completion of the previous booking and alerts management if this doesn't happen.
Automated key control, via the cabinet and booking solution, also significantly reduces the administration burden. The need for a person to be in charge of administering keys is removed, because the cabinet and the booking solution are managing access according to the access rules that have been established. If these rules need to be amended, it's once again an online process to easily reconfigure access permissions.
3. Maintaining control over dispersed fleets. An online controlled key cabinet can be located practically anywhere there is power and internet access. This is particularly relevant to dispersed fleets operating out of different locations. Having a key cabinet that's secure and integrated with the booking solution means that vehicle users have access to keys where they need them, with no reduction in management oversight.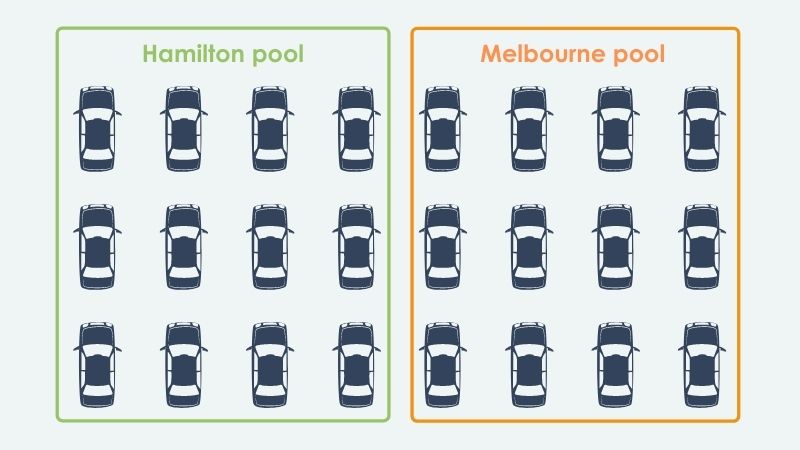 4. Making it easy for everyone. A key management solution has to be easy to use. Smartrak's KeyMaster cabinets require either an access code supplied to a user's phone or a swipe card to open the cabinet, allowing fleets to select the technology that best suits them. Once the cabinet is open, any chance of the wrong key being taken is eliminated by restraining latches securing all other keys in the cabinet and the right key being illuminated.
The same approach to a great user experience is evident in both the booking system and the management system that administrators use for setting access authorisations.
5. Providing scalability. The capacity available with the KeyMaster system can be increased by adding extra cabinets to a location. With this cost-effective solution, the original cabinet still controls access authorisations for supplementary cabinets.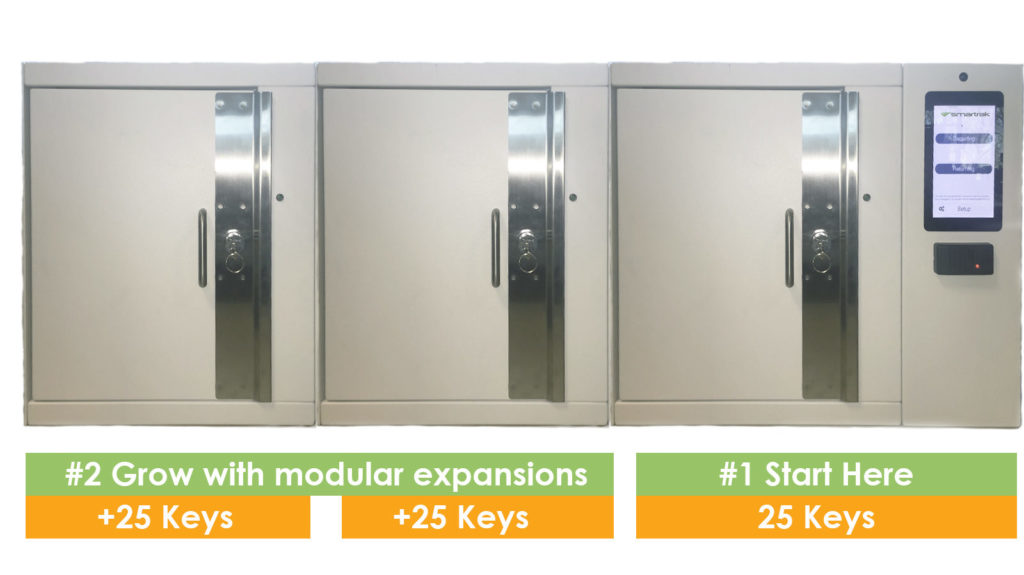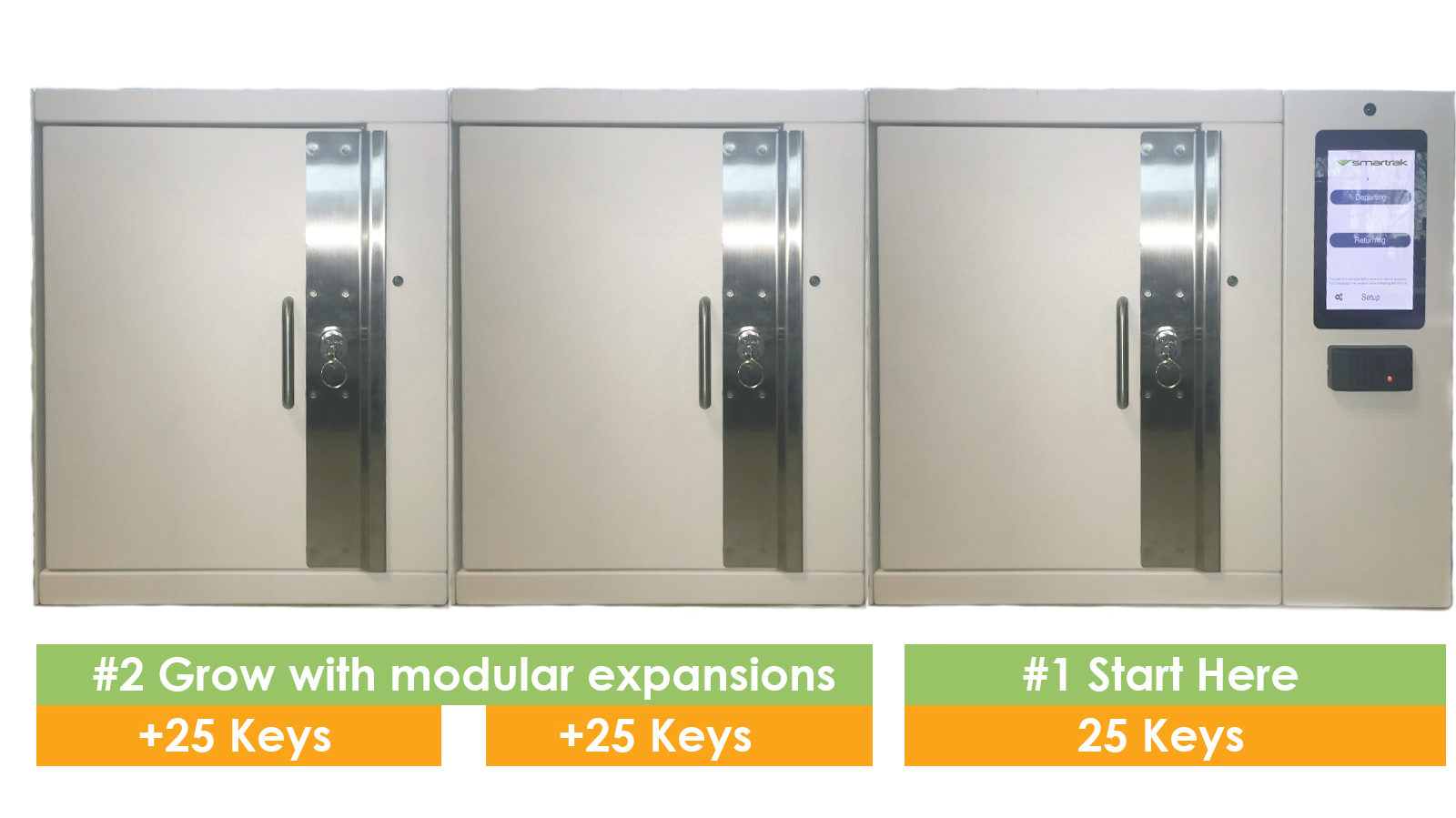 6. For safety's sake. Employers should be taking all reasonable steps to ensure an unauthorised or inexperienced employee cannot gain access to keys. Even with good intentions, moving that vehicle or plant could lead to unforeseen consequences and injury. An integrated key management solution ensures that keys are available to whoever should access to them, without compromising on key access security.
Bring the benefits of integrated key management to your fleet
Download the KeyMaster product sheet. You can also read how St Vincent's Hospital in Sydney utilised KeyMaster key cabinets as a part of their fleet management solution.
We understand that every organisation is different and that no two fleets are the same. The way one organisation manages their fleet may seem completely foreign to another. So, when you start looking for a shared fleet management solution, it's important to consider that. Thankfully our mobility ecosystem is more than up for the challenge.
PoolCar – A SaaS solution with deep customisation
On the surface, PoolCar probably looks like little more than an online booking calendar. Something that might be achievable via shared calendars in Outlook. But take just the tiniest of peeks under the surface and you'll quickly realise that PoolCar is an enterprise-grade SaaS solution with powerful features and deep levels of user customisation.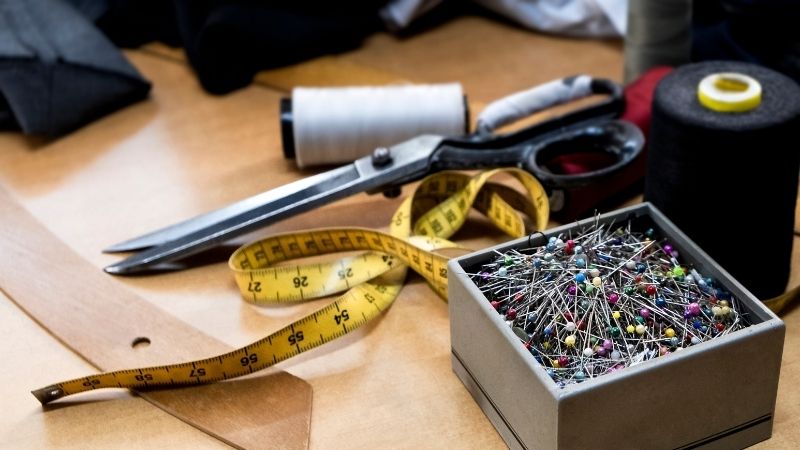 PoolCar can split vehicles into dedicated pools, then restrict pool access to specific individuals or groups of people. It can prioritise vehicle bookings based on criteria such as emissions ratings or vehicles approaching the end of their lease. It can alert system administrators of late returns and automatically reallocate affected bookings. It can capture cost centre codes for accurate cost recovery and has a built-in register for tracking vehicle registration and maintenance dates. And that's just scratching the surface.
Suffice to say that if you can think of a feature, chances are that PoolCar can do it. But more importantly, if it doesn't, we can still help with our dedicated Professional Services team. While this isn't a free service, we do believe that it's unique across all mobility SaaS solutions. If you have a customisation, we're happy to work with you to make it possible.
KeyMaster can expand to meet future fleet demands
Key management is the other side of Smartrak's mobility solution. We firmly believe that closing the gap between bookings and key access helps organisations crack down on unauthorised use, track missing keys, and identify individuals responsible for infringements and fines. It also helps establish a high level of employee accountability around vehicle use.
KeyMaster not only provides a centralised way of storing keys, but it also controls access to them as well. A user must have a valid PoolCar booking in order to retrieve a key, and they can only take the key associated with the vehicle they've booked.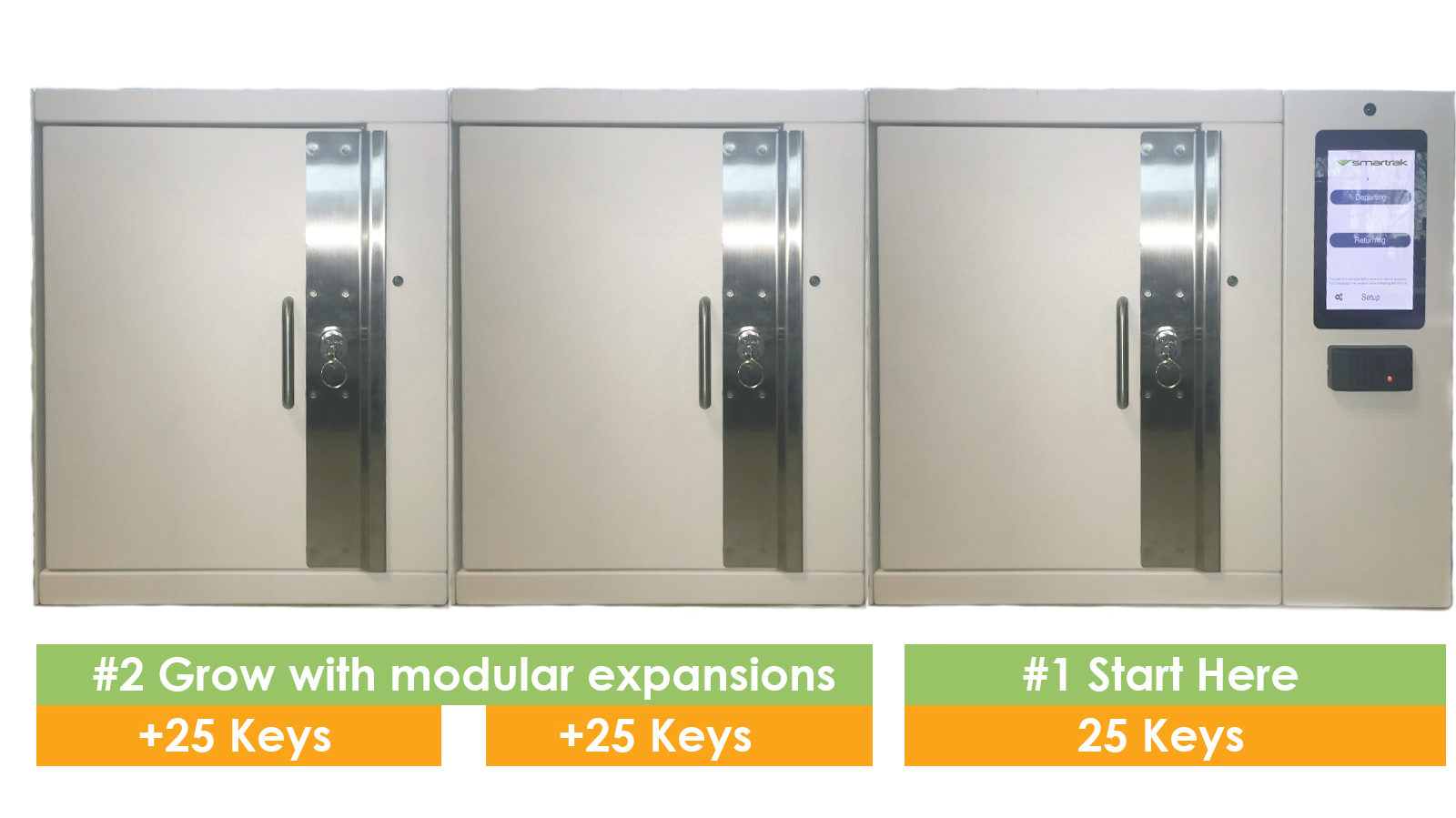 KeyMaster has some other tricks up its sleeve too. It can easily expand as your fleet grows, with additional units installed alongside and controlled by the primary cabinet. This can be done as the need arises. Cabinets can also be installed in multiple locations, each location controlled centrally by the PoolCar software. This is especially useful for large organisations or government departments with multiple offices or depots.
Keyless Entry works seamlessly
Keyless Entry provides an unmatched level of flexibility. It was designed for vehicles that don't live in a single location. Instead of relying on keys being returned to a KeyMaster cabinet, Keyless Entry gives organisations the ability to store keys in the vehicle itself. Once users have created a booking in PoolCar, they simply use their mobile phone to unlock the vehicle.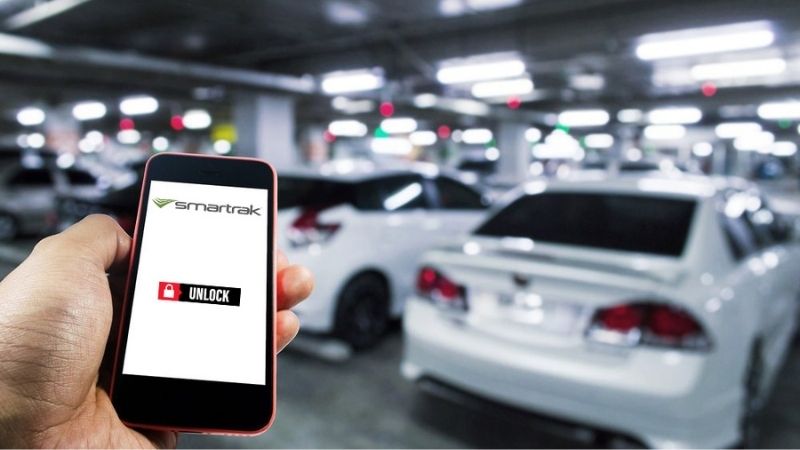 But the best part is that Keyless Entry works in tandem with KeyMaster. For specific vehicles that travel between sites, opt for Keyless Entry. For other vehicles that live in a single location, a KeyMaster is suitable. This mix-and-match approach offers an incredible amount of flexibility, reinforcing the ability of our Mobility solutions to match the unique requirements of your organisation.
Smartrak's upcoming release of a new user experience for PoolCar provides the support Fleet Managers are looking for as they position their fleets for new challenges and opportunities.
Effective and integrated support for fleet management policies will be seamlessly integrated into the booking process, ensuring vehicle selection is aligned to operational goals.
The future for vehicle booking will support your operational goals by proactively engaging in the booking process. Vehicle lease health criteria, maximising under-utilised vehicles, and supporting your emissions reduction strategies can all be automatically applied criteria in presenting vehicles to bookers.
Simplified user experience. Modern design
Your vehicle users will enjoy an experience that's simpler to use and follows modern design principles, improving usability and reducing the need for hands-on support; you'll be able to focus more on more important tasks.
The other flow-on benefit is that the new design forces users to adhere to the booking principles set out by your organisation. It eliminates the possibility of staff using workarounds to book a preferred vehicle. Instead, they are allocated the vehicle best aligns with your organisation's fleet requirements and strategy.
A core element in the solution is a mandatory destination field on the booking page. This builds on the information PoolCar is already collecting to deliver improved policy adherence and a deeper understanding of vehicle use.
Sustainability goals will be supported by presenting bookers with EVs and low-emission vehicles first. Plus, the accurate distance data that's captured and calculated will inform EV adoption viability.
Fleet visibility will be improved through a solution that accurately captures journey destinations. This would previously only be possible with tracking units deployed.
Employee safety will be improved by a solution that recognises high-risk destinations and includes appropriate warnings or prompts in the booking interface. This could involve notes on the destination, recommendations regarding safety equipment or if passes need to be arranged.
Journey trend identification will be a reporting gain with accurate identification of journey destinations from every booking.
A clear picture on utilisation through accurate reporting on kilometers travelled, destination and duration of booking will support your efforts to improve utilisation.
Look out for our 'First-touch' solution release
We are keen to ensure this solution reflects our commitment to a streamlined and easy booking experience. That's why we are releasing a 'first-touch' example of the new booking interface, so we can get feedback from existing PoolCar users. This version of the solution only offers limited functionality and will not result in an actual booking being completed but is a good indication of our intuitive approach to the user experience.
If you're interested to learn more about the future of our mobility solutions, feel free to get in touch with us via the form below.