Smartrak's upcoming release of a new user experience for PoolCar provides the support Fleet Managers are looking for as they position their fleets for new challenges and opportunities.
Effective and integrated support for fleet management policies will be seamlessly integrated into the booking process, ensuring vehicle selection is aligned to operational goals.
The future for vehicle booking will support your operational goals by proactively engaging in the booking process. Vehicle lease health criteria, maximising under-utilised vehicles, and supporting your emissions reduction strategies can all be automatically applied criteria in presenting vehicles to bookers.
Simplified user experience. Modern design
Your vehicle users will enjoy an experience that's simpler to use and follows modern design principles, improving usability and reducing the need for hands-on support; you'll be able to focus more on more important tasks.
The other flow-on benefit is that the new design forces users to adhere to the booking principles set out by your organisation. It eliminates the possibility of staff using workarounds to book a preferred vehicle. Instead, they are allocated the vehicle best aligns with your organisation's fleet requirements and strategy.
A core element in the solution is a mandatory destination field on the booking page. This builds on the information PoolCar is already collecting to deliver improved policy adherence and a deeper understanding of vehicle use.
Sustainability goals will be supported by presenting bookers with EVs and low-emission vehicles first. Plus, the accurate distance data that's captured and calculated will inform EV adoption viability.
Fleet visibility will be improved through a solution that accurately captures journey destinations. This would previously only be possible with tracking units deployed.
Employee safety will be improved by a solution that recognises high-risk destinations and includes appropriate warnings or prompts in the booking interface. This could involve notes on the destination, recommendations regarding safety equipment or if passes need to be arranged.
Journey trend identification will be a reporting gain with accurate identification of journey destinations from every booking.
A clear picture on utilisation through accurate reporting on kilometers travelled, destination and duration of booking will support your efforts to improve utilisation.
Look out for our 'First-touch' solution release
We are keen to ensure this solution reflects our commitment to a streamlined and easy booking experience. That's why we are releasing a 'first-touch' example of the new booking interface, so we can get feedback from existing PoolCar users. This version of the solution only offers limited functionality and will not result in an actual booking being completed but is a good indication of our intuitive approach to the user experience.
If you're interested to learn more about the future of our mobility solutions, feel free to get in touch with us via the form below.
It is becoming more important than ever for organisations to start working towards zero emissions. But while some organisations have the data to support the transition to EVs, others might still be hesitant about making the switch. That's where other low-emission vehicles, like hybrids, can be used by organisations as a stepping stone strategy to reach zero emissions.
Hybrids as a way to alleviate range anxiety
In 2021 Smartrak had the opportunity to survey several Victorian fleet managers about their thoughts on EVs. While some had already made the switch to EVs, others were still watching to see how the space evolves. One of the recurring topics raised had to do with range anxiety.
While we have touched on the topic of range anxiety frequently, it is still something that is a major sticking point for many when it comes to EV adoption. This is despite the fact that trip data highlights that the average daily driving distance is 36.4km in Australia and 29km in New Zealand. These distances illustrate that five days' use could easily be covered with a single weekly charge for any modern EV.
While in many cases EV range is more than sufficient, we do understand that it is still a major concern preventing organisations from transitioning their fleets to zero emission vehicles. But rather than adopting a 'wait and see' approach, hybrid vehicles can provide a stepping stone that paves the way towards a zero-emission fleet.
How hybrid vehicles can offer a staged approach to zero emissions
Hybrid vehicles offer an alternative to organisations still hesitant on transitioning to EVs. While they are not zero emission vehicles, in nearly all circumstances they are a much greener alternative, as hybrids generally emit far fewer CO2 emissions than traditional vehicles.
This provides a unique opportunity for organisations. As vehicles reach the end of their tenure, organisations can—where appropriate— switch over to hybrids. This does several things.
First, it starts you on the path towards zero emissions. For every internal combustion engine (ICE) vehicle replaced with a hybrid, your fleet emissions will reduce. This could be a real boon for fleet managers that have emissions targets to hit; you'll achieve your emission reduction targets while gaining more time to decide how EVs fit into your fleet.
Second, it signals to employees and customers that you're taking the issue of fleet emissions seriously. You're taking concrete steps that will make an impact on overall fleet emissions today.
Third, it will have a positive impact on your fleet budget. Hybrids require less fuel than traditional ICE vehicles, and their electric motors mean they are well suited to short distance travel in major cities.
Why bother with EVs?
While it's clear that making the switch to hybrids will make an impact on your fleet's current emissions, you might be wondering why bother with EVs at all? The simple fact is that there will be increasing pressure for organisations to minimise emissions. New Zealand already has mandatory emission reduction targets for some organisations. It's only a matter of time before those targets are raised.
And it's important to remember that the end goal is to reach zero emissions. While hybrids will certainly be an important stepping stone for many organisations, zero emission fleets can only be achieved by transitioning to EVs.
Regardless of if you're looking to switch your fleet to EVs or are considering using hybrids as a stepping stone, Smartrak can help. Our comprehensive emissions reporting solution helps New Zealand organisations accurately report emissions to the NZTA, while our dashboard emissions widget provides a snapshot of current fleet emissions.
If you're serious about tackling fleet emissions, get in touch with us to start your journey towards zero emissions today.
We know that all fleets are different and that there are operational or legacy factors that can initially make a pooled fleet seem unsuited to a particular organisation. If you have been put off the idea of a pooled fleet because your fleet is just too unique or because you feel that the operational reality is simply too messy to fit in with an automated online solution, think again. Because PoolCar has been designed to fit in with your reality, not the other way round.
PoolCar has been designed to be very easy to adopt and use. We wanted vehicle users and managers to enjoy a streamlined and simplified process that anyone could gain real benefits from. But don't let that simplicity fool you, under the hood, PoolCar is a powerful, custom-built SaaS solution with the capability to efficiently manage the complexities of any shared fleet.
Location, location, location
PoolCar can include different pools within a unified system, ensuring the solution can be tailored to reflect your requirements.
For example, your fleet may be spread across several locations, such as multiple offices, branches, campuses, or depots, making a single pool of vehicles impractical. PoolCar can respond to this operational reality by having a pool for each location. With this solution in place, vehicle users can select vehicles from the vehicle pool assisgned to their location. Or alternatively, PoolCar can recognise a booker as being at a particular location and automatically only present the vehicles available in that location's pool.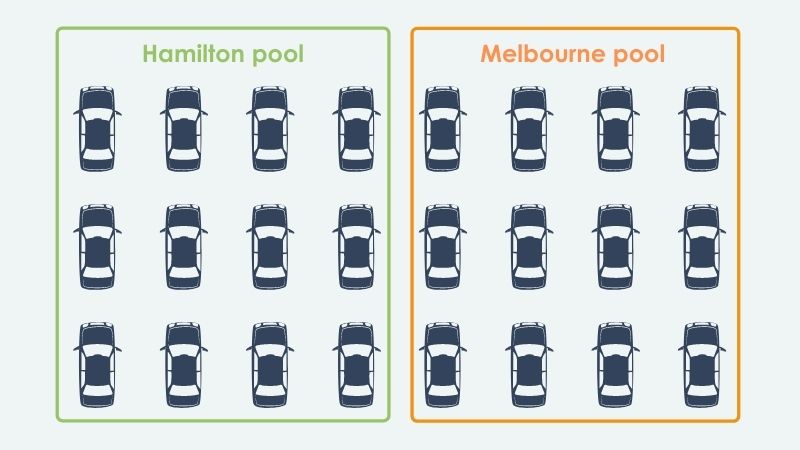 Location specific pools are also useful for employees when travelling to different work locations. A user can select and book a vehicle at the location they are temporarily going to be based at, simply by switching to the relevant pool. This takes any guesswork out of the equation, as it is simple to identify which vehicles belong to each location.
Just role with it
Another way to approach PoolCar's pools is by dividing assets up by role. This may be necessary in large organisations where a vehicle is allocated to a specialist team or only used by individuals in specific roles. A common example is when an organisation has mission-critical assets that are only used by specific employees, such as maintenance teams or on-call healthcare workers. By creating a dedicated pool for these vehicles, you eliminate the likelihood that other employees will book them out by accident.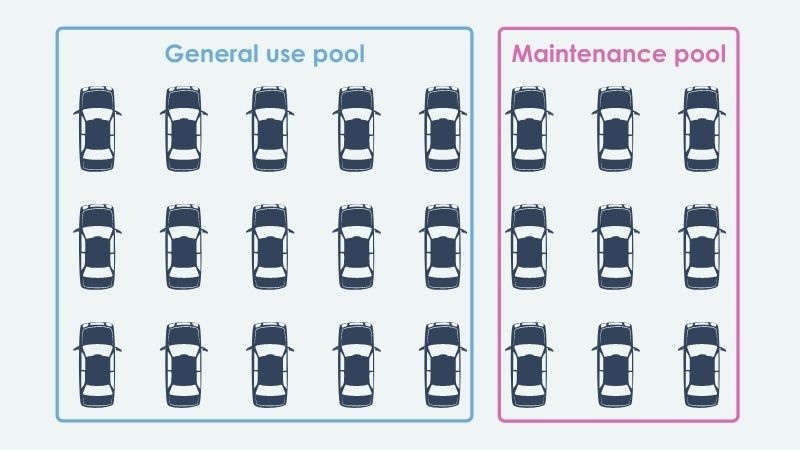 PoolCar also has the tools to take this level of authorisation a step further by restricting access to a specific pool of vehicles to authorised employees only. Pool permissions can be set on a user-by-user basis, giving PoolCar admins a great degree of flexibility. With this option in place, anyone who isn't authorised to use a mission-critical asset won't even be able to view them in the first place, let alone make a booking.
Shifting priorities between pools
One of things that PoolCar enables is the ability for organisations to make decisions about their fleet's utilisation through data. One way that pools can take advantage of this data is by ordering available vehicles based on various data points. These include utilisation score, lease/replacement score, or vehicle sustainability rating, and can be set on each individual pool.
For example, perhaps you have a fleet of maintenance trucks that are booked by technicians on an ad-hoc basis. On top of that, your organisation is heavily focused on reducing emissions, so it's important to ensure that lower emission vehicles are used first. This is easy to achieve in PoolCar. First, the vehicles emission data is uploaded into PoolCar. Second, a maintenance pool is created, and the vehicles are added. Finally, the vehicle's sustainability rating is chosen as the ordering priority. Now, whenever a maintenance technician chooses the pool in the calendar or searches based on vehicle availability, vehicles with a higher sustainability rating will be suggested first.
Rethink what you can include in a pool
Now that we've established that Poolcar can consist of multiple pools serving different user groups you can even take the concept of a pool an additional step further. A pool in PoolCar can be used to manage virtually anything. One of our customers has put all the company car parks in a pool where employees can book them just like they book a vehicle. If you have a customer visiting your office and you want to book a parking space for them, book it in PoolCar. It's that easy.
You could also set up a PoolCar pool for equipment that needs to be managed. Trailers, chainsaws and even iPads can be placed in PoolCar pools to manage their use. Once the possibilities are understood, Councils, education providers and any other organisation with shared equipment will find better ways to manage these assets with PoolCar.
Hopefully you can see how PoolCar provides a powerful and flexible approach to managing fleet bookings. If you're ready to simplify your booking process, get in touch with us today to schedule a demo.
As the year winds down our thoughts are turning to Christmas celebrations, Boxing Day sales, and New Year's parties. With that in mind, we thought it important to highlight some of the ways to stay safe these holidays.
Speeding
It goes without saying that speeding is one of the biggest factors in road accidents. It might be tempting to speed, especially if you're running late for a party or celebration, but the data is clear that speeding is one of the leading causes of road accidents.
According to the NSW Centre for Road safety, speeding increases the time needed to react and avoid a crash. It also increases the distance required to stop safely. It also increases the severity of impacts. It also increases the likelihood of death or serious injury.
Arriving a few minutes late is a much better alternative to having a serious accident.
Fatigue
If you're up late at a party or need to get up early to drive to a family, there's a chance you could driving while fatigued. Fatigue is another major factor in road related accidents, ranging from 20-30% across Australian states.
What's worse, most people aren't aware of how fatigue can impact their driving ability. After being awake for 17 hours, you will be just as impaired as someone who had a blood alcohol concentration of 0.05.
Don't ignore the warning signs. Give yourself the time to rest, take a power nap, or share driving responsibility with others.
Drink driving
Christmas and New Year's festivities often involve generous servings of alcohol. If you're going to drive, it's important to remember your limits. Both New Zealand and Australia have a BAC of .05, with even stricter restrictions for younger drivers. It's important to know your limit, and if you think you might be over, catch an Uber or let someone else drive.
Distractions
Christmas is often a time for shiny new gadgets. But while it may be tempting to play with the new smartwatch or tablet while driving, it isn't worth the risk. This is because your ability react to dangerous situations decreases when your attention is split between driving and your new device.  
Using a mobile phone while driving can be as dangerous as drink driving. Recent data suggests this number is even higher for smartwatches. One thing to keep in mind is that when travelling at 60km/h, you'll travel 33 meters if you take your eyes of the road for just two seconds. If you're driving, make sure you put your new devices away; any messages or alerts can wait until you're safely at your destination. And if the message is urgent, find a safe place to pull over so you can safely divert your attention away from the road.
Don't forget to take care of your fleet
While our attention is turning towards the holidays, it's also important to prepare for 2023. In these last few weeks, don't forget to take care of your fleet. The last you want is to have to deal with flat batteries when you return to work in the new year. Check out what you can do to prepare your fleet for the summer holidays and ensure that everything is ready when you come back in 2023. Check it out here:  
Stay safe on the roads
At the end of the day, we all want to get to where we're going safely. Especially after the chaos of the past two years, celebrating these holidays with family and friends is going to be even more special. From the entire Smartrak team, we hope you stay safe on the roads. We'll see you in 2023. 
Imagine a pie chart representing all the tasks that are typically a Fleet Manager's. There's a sizable segment for managing the booking process for vehicles and ensuring that the organisation's operational calendar can operate efficiently and with the required resources.
There's a related segment devoted to handing out keys and making sure they come back again. Each time a key goes missing is an unwelcome distraction, and depending on how many people have access to your fleet, a time consuming one.
Another segment relates to checking that each vehicle meets regulatory requirements such as RUC and registrations will depend on monitoring odometer readings or checking windscreens.
One segment is for meeting servicing milestones for individual vehicles, plant, and machinery will depend on odometer readings for some, knowing the current operating hours for others, and calendar events for most. Matching these varying requirements against your operational schedules will be an important part of making sure that fleet assets are available and not unexpectedly pulled out of service for maintenance.
Do you qualify for off-road credits, and if you do how easy is it to calculate them? How often are you required to check logbooks for FBT calculations? Another segment. More segments of the pie chart are taken up with busywork.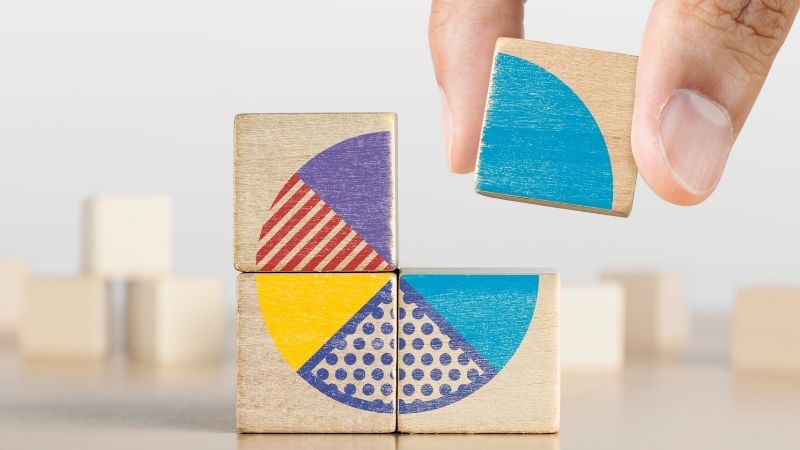 The human element
That's the vehicles taken care of, but what about the human element? Soothing ruffled feathers because a vehicle isn't available for someone and tracking down just who was driving a vehicle that's attracted a complaint from the public are distractions you will have to take care of. HR also has concerns that driver fatigue could be a growing issue and there's a sense that the company's safe-driving programme isn't being adhered to.
This leaves a not-so-generous segment to investigate the viability of a C-suite commitment to reducing the fleet's carbon footprint.
Depending on the size of your fleet, you could have spent most of the month with your nose in paper logbooks of questionable accuracy, chaired a range of meetings (toolbox and boardroom) in an attempt to get a better idea of particular issues, and stayed late to physically inspect vehicles that spend all day out on the road.
There's no time like the present
There's no getting away from the fact that administration is a big part of a Fleet Manager's role, but is there a better way to handle it? How can you get valuable time back to address the issues that don't fall within a day-to-day task list? Fleets are entering a period of disruptive change. The demand to achieve more with resources is driving increasing calls for efficiencies and improved utilisation. Alongside this, there are expectations that fleets must have a strategy for reducing greenhouse gas emissions.
During this period of change, there's an urgent requirement to look up from daily tasks and put quality time into developing strategies to take the fleet forward, but you can't find the time!
If this sounds like you, there are likely two reasons for this predicament:
You don't have a fleet management solution beyond spreadsheets and paper logbooks
You have a fleet management solution but you're not using all its capabilities
Fortunately, there are proven ways to get back the valuable time you are losing to admin tasks. But they will only start working for you if you move beyond paper-based management of your fleet and if you use all the digital tools available to you.
Wind back the clock and release the potential of each day
This is your opportunity time. Your opportunity to develop strategies for improved utilisation and productivity, or a pathway to a more sustainable fleet. Talk to us today about how you can wind back the clock and realise your fleet's potential.
If the day-to-day responsibilities of looking after a fleet are stopping you from spending time on strategies to take your fleet forward, it could be that you are not taking full advantage of the solutions at hand.
Make sure everyone is doing their bit
This is an important skill for anyone in a leadership role. When people come to you with projects that could fall under their responsibilities, ask yourself why they are doing this. Could it be that they lack the confidence to take a project forward because they don't have all the information? Or is it that the current system doesn't make them feel empowered to take responsibility?
It could even be that you are the roadblock to them doing more. Are you sharing the right information, are you empowering others to make decisions? There are countless cases of Fleet Managers assuming responsibility for all aspects of a fleet because it's 'easier' to do it themselves. But is this 'easier' option the best way to use your abilities if it stops you applying sufficient time to fleet strategy?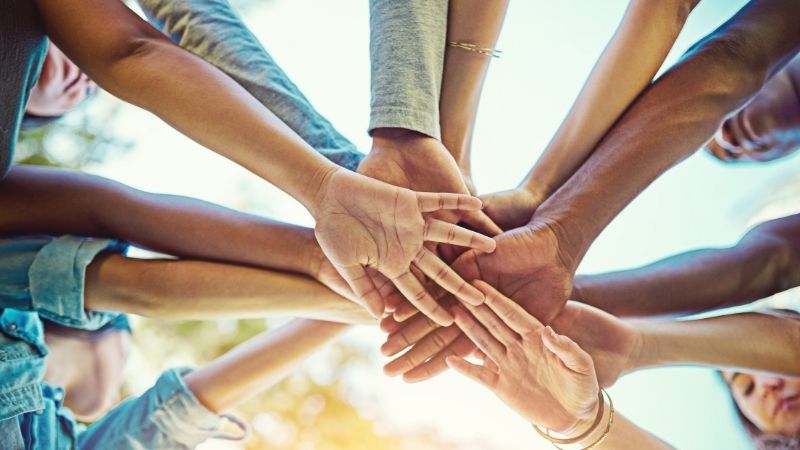 Take a look at your fleet management reporting suite and break it up into spheres of responsibility. Make sure there is a 'champion' for each one and task them with providing monthly summaries. Pick someone for fleet maintenance and servicing, someone to check driver behaviour reporting (HR if you have that department), and someone to track which vehicles are busy and which are underutilised.
The Smartrak solution has reports specifically tailored to these and other operational themes. By sharing them you are sharing responsibility, giving members of your team the opportunity to grow as managers and develop their skills.
Are you constantly fulfilling the same requests?
Ideally, any task that ends up being repetitive should either be automated or eliminated. A regular meeting to discuss resource requirements for the following month could be eliminated or dramatically shortened with a fleet booking solution that allows team leaders to book the assets they require ahead of time. This will also highlight scheduling conflicts, so the meeting is simply a place to reschedule workloads if required.
If traffic infringements are a recurring task that involves tracking down who was driving a particular vehicle perhaps a week after the event, bring in driver identification and skip the whole sleuthing process. In fact, delegate the reports on speeding and traffic infringements to HR and let them deal with it.
Smartrak's driver-based reporting is a real game-changer here. Accurate identification of a whole range of driving behaviours can be brought together within a single reporting structure, making this a responsibility that can easily be delegated.
Set deadline expectations
People aren't naturally unreasonable. If they are asking for a response or a report with a crazy deadline it could be because they don't have the full picture. If they don't know what's involved how can they be expected to give you reasonable deadlines? Regularly sharing information that's relevant to Finance, the C-suite, and Operations will develop a cadence that the managers in these departments will learn to recognise and respect. This will encourage them to set informed timeframe expectations around the tasks they give you and to anticipate the sort of information that can expect. If they are asking for something that sits outside of the information you regularly share with them, they will know this and hopefully adjust their deadline accordingly.
Smartrak's reports can be circulated in a wide range of popular formats to facilitate information sharing across departments.
Interrogate the reasons for meetings
Meetings can be time-sinks so think carefully about the value they are adding. For a start, can you stop a meeting taking place in the first place? What information can you share to inform people so they don't need a meeting?
You should also use the information that's coming in via Smartrak reporting to get ahead of a meeting topic. If your meeting is with HR, ask for the subjects they want to cover and then provide an outline of the data that's available to you via your reporting. Get the HR officer to critique that information before the meeting. And if the meeting is about buying new vehicles, get the data on utilisation in front of the CFO before the meeting. With these efforts, you are trying to cover off the preamble so the meeting, if it's still required, it's reserved for tackling the difficult issues, making decisions, and planning strategy.
Recurring meetings, with very few exceptions, can be replaced with regular reporting that keeps everyone up to date. Imagine what would be in your Fleet Operations Monthly Review. Tell everyone concerned that you will be producing one, in place of the regular meeting, and they will probably love you for it.
Distributing relevant reports to various potential attendees of a meeting will also probably make attendance by some of them academic. They will already have the answers to the questions uppermost in their minds, which tightens the forum and reduces distractions.
Reduce Your Emails
Your fleet management solution will be capable of automating many tasks and procedures that generate the emails you send and receive. Such as vehicle booking and reservations, service and maintenance requests, fuel use oversight, compliance, fuel tax credits, keeping track of personal use of vehicles, and more. Deploy a fleet booking solution, if that's the right fit for your fleet, automate fleet reporting, and set automatic alerts for various servicing milestones. And finally, set a distribution list in the automated reporting suite so you are not having to share the information by email.
Structure your working day, week and month
Set automated daily, weekly and monthly reporting schedules that deliver exactly the information you require. This will cut out the superfluous data while still providing pathways down into the information stored at a granular level should you or someone else require it. This regular reporting will build into a resource where you can identify trends, anticipate change, pinpoint opportunities and empower your strategic thinking.
Still stuck? Ask for help from the experts
Smartrak's Admin Support Services could be the backup you need. This is Smartrak providing the administration support so you can concentrate on your business. You get expert analysis to ensure your Smartrak solutions are delivering the information you need and you get to choose the level of support you require.
To find out how you can liberate the true potential of Smartrak and free up your time for more productive work talk to us, we're on your team.
Since we launched the Smartrak Dashboard in June, we've gotten some incredible feedback about how its helping organisations better understand how their fleets are performing. But the launch was only the start of the Dashboard journey.

We've been hard at work on a new widget that utilises the data from our brand-new emissions reporting solution. This new widget will provide top-level insights into your fleets' current emissions and will highlight which vehicles are the worst performers. it will also help organisations identify which vehicles could be replaced with EVs or hybrids.
The new emissions widget is now live in the Smartrak Dashboard. At this stage it will only be available to NZ customers with telematics. We are still exploring the potential of bringing this feature across to Australia in the near future. The full dashboard, including the new emissions widget can be seen below.
Please get in touch to find out more information on how Smartrak can help you improve the accuracy of your emission reporting.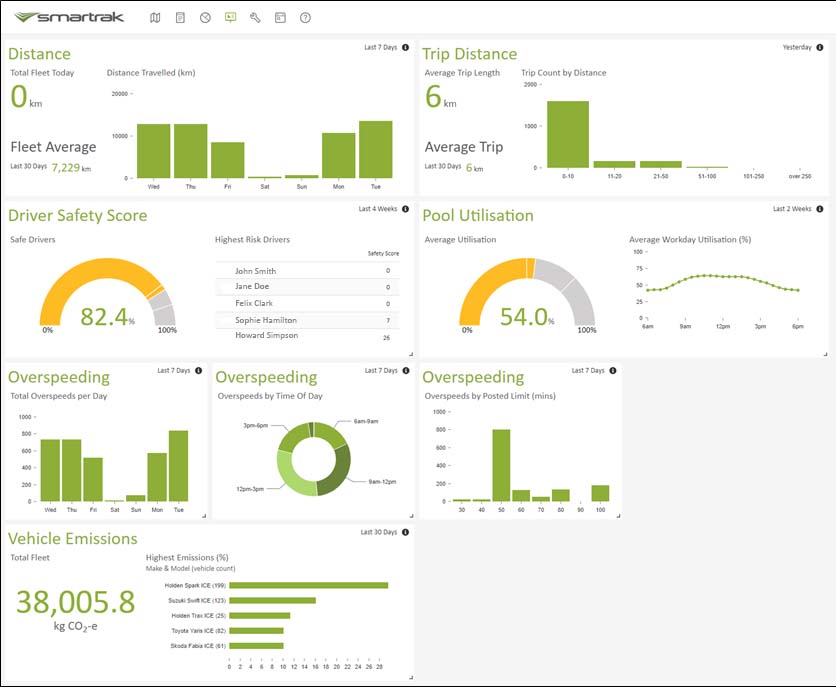 In the sixth episode of Smartrak Conversations, Nick is joined by Andrew Hollis, Content Developer at Smartrak. We discuss some of the predictions that might impact fleets in the coming year, and how organisations can be prepared.
Smartrak's recently released Passenger Management solution was designed to specifically address an issue that's hitting many NDIS service providers in the pocket.
Feedback from NDIS providers indicated that they didn't have a great method for confidently recording the details of multi-passenger trips. There was no simple way to allocate portions of a shared trip to different customers and then accurately charge for them. This led to some providers under-charging for services, either because they didn't have reporting confidence, or because it was just too hard to get accurate information. Smartrak realised there was an opportunity for PoolCar customers to easily capture when and where someone joined or left a journey, and that it would save providers time while increasing revenue.
To address this problem, Smartrak built on the existing capability in PoolCar, which enables passenger and ridesharing information to be included in a booking. With Passenger Management, transport drivers have the ability to record and edit passenger manifest details while out on the road. This creates a dynamic manifest that can respond to changes in passengers and journey destinations. The driver captures the information on their mobile phone, so there's no technology installation requirement. It also does away with the need for paper logbooks.
With Passenger Management, if a number of people are leaving a community house, for instance, to go to various appointments, the driver can take them all onboard at the same time. The details of each passenger's individual journey are recorded by the driver, using their mobile phone. This information is available to their manager through real-time and historical reporting. Even if an unexpected passenger joins the trip, their details can be added by the driver on the spot.
Passenger Management ensures that a person who is only on the journey for 20% of the time only has 20% of the journey allocated to them. This level of accuracy and transparency builds confidence with the service provider and the organisation that is ultimately paying the bills. It's a solution that makes the process more accurate and transparent for everyone.
Passenger Management will be a game-changer for NDIS service providers and any organisations with similar requirements. It makes life much easier at the end of the month – all the evidential reporting is there in digital files that you can supply along with the invoices. And should there be a question raised at any time you can drill straight down to the particular trip and passenger in question.
Accurate information about who shared a vehicle and when will also help organisations meet their COVID-19 contact tracing responsibilities. This will be hugely beneficial to our NDIS customers, their passengers, and other organisations. Imagine fleet providers in education gaining access to Passenger Management for shuttle services between campuses – it will become the industry standard for accurate passenger record keeping and safe operation.
Early adopters of Passenger Management are sending back positive reports, and some are looking forward to future developments that will synch up with their telematics solution, to automatically record Odometer readings during a journey.
If you want to try out the benefits of Passenger Management for yourself, contact us now to take advantage of the 60-day free trial that's available to all PoolCar customers. You can find out more by filling in the enquiry form below.