The Central Land Council (CLC) represents and provides services to Aboriginal traditional owners and residents of Central Australia. The Council operates in some of the country's most remote areas, with its fleet of over 130 vehicles traversing harsh Outback conditions. Before engaging with Smartrak, CLC managed its fleet using a variety of systems, including GPS tracking, an asset management system, booking calendar, and excel spreadsheets.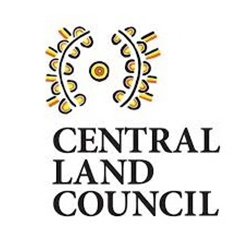 Smartrak eases Central Land Council's fleet pain
There was an urgent need for a solution that combined all these various platforms into a central system, providing the necessary functionality and ability to integrate with the vehicle tracking devices. Felicity Wall, Technical Services Manager for CLC, describes the situation that the Council faced: "The management of the fleet was fragmented, disjointed and resource-heavy, as a fair bit of the work was done manually. We needed to improve efficiencies in the fleet but had very specific requirements due to the nature of our organisation and the environment we operate in."
Central Land Council conducted an extensive market review for a system that was easy to use, allowed users to book a vehicle, plan a trip, and manage all aspects of the asset, such as servicing requirements, vehicle replacement strategies, budgeting, forecasting, expenditure and mileage reports. Having investigated several systems, Smartrak's PoolCar solution was selected because, in addition to meeting many of the requirements, Smartrak was also willing to develop and configure the system to meet specific CLC requirements that were not standard.
Another important factor was the reduction in key management administration and staffing. CLC wanted to free up the staff resource involved in managing keys, an issue that was made more problematic due to the difficulty coordinating pick-up and drop-off times. To solve this, Smartrak's solution incorporates an electronic key cabinet, KeyMaster, that enables efficient 24-hour management of, and access to, vehicle keys. This substantially reduced the administrative costs of key management and the associated staffing requirements.
According to Felicity Wall, "Smartrak were very willing to meet our requirements and we had fantastic support during the customisation and commissioning process. Smartrak were on-site in Alice Springs to fully understand our environment and specific needs, and on the phone constantly during the 'go-live stage of the project."
Regular Steering Committee meetings were held during each stage of the implementation. The customisation process was managed, and tasks tracked throughout the journey. This hands-on project planning ensured implementations of the system and services were on time and all customisation requirements met.
As a result of implementing the Smartrak PoolCar solution, Central Land Council have been able to maximise the use of the fleet by pooling vehicles, and planning for trips is also now significantly more efficient and seamless. Overall asset management, operational aspects, and vehicle tracking have all vastly improved under the centralised Smartrak system.
Felicity Wall concluded by saying: "It has been great to work with Smartrak, from the initial contact and system demo through to customising the end product. The team have been exceptional and assisted us throughout the project."