It's no secret that many organisations are taking sustainability seriously. For many, vehicle fleets are one of the largest sources of greenhouse emissions. In Australia, transport emissions have become the second largest source of emissions after the energy industry. With that in mind, how do organisations implement a green fleet management strategy and begin to tackle their emissions?
What does a green fleet management strategy look like?
There's no getting around the fact that every fleet is different. Organisations will use different mechanisms to implement a sustainable fleet management strategy that is suitable to their needs. But the variability between fleets doesn't mean that there isn't a standard pathway for organisations to follow. At Smartrak, we believe that a comprehensive green fleet management strategy must focus on six key areas:
Prioritising cleaner vehicles
Electric vehicles
Staff behaviour
Effective and timely maintenance
Transportation alternatives
Mobility as a Service (MaaS)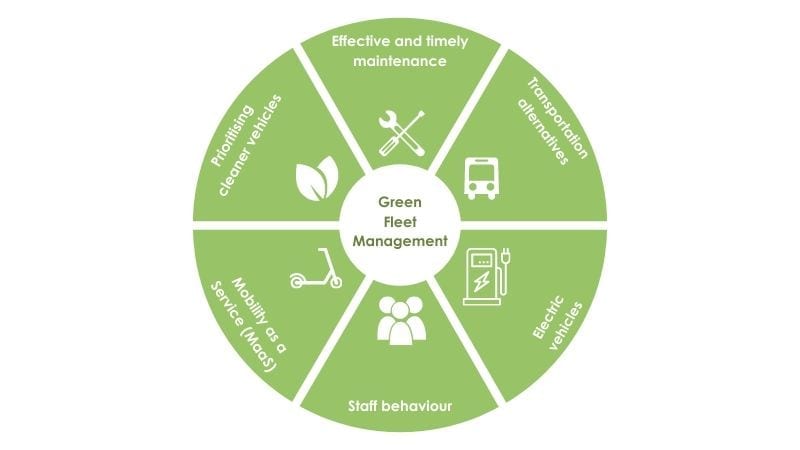 Selecting cleaner vehicles
One of the best ways to improve a fleet's green credentials is by choosing vehicles that produce fewer CO2 emissions. According to the Green Vehicle Guide, in Australia the average combined CO2 emissions for a new light vehicle was 182 grams per kilometre. In comparison, the worst vehicles for CO2 emissions were more than 370 grams per kilometre. Fleet Managers can research possible vehicles and choose the ones that are going to produce the least amount of emissions.
However, it's one thing for an organisation to select low-emission vehicles, it's another matter entirely to get staff to use them. If you have a large vehicle pool, how do you encourage staff to prioritise taking vehicles that produce fewer emissions?
One option is education. You could take advantage of typical communication channels such as posters in staff common rooms, internal newsletters and email memos. However, the size of the organisation will determine how successful that will be. It also hinges on the fact that your information will cut through all the other noise that staff deal with, and that they'll retain the knowledge of which vehicles they should prioritise using.
How Smartrak can help
The other option is to automate the process. If you have a comprehensive fleet booking solution, there's a good chance that it can prioritise certain vehicles over others. As an example, when Fleet Managers set up vehicles in PoolCar, they have the ability to include emissions data for each vehicle. As a result, the vehicles in your fleet can be ranked based upon the amount of emissions they produce.
When this information is coupled with the automatic vehicle allocation in PoolCar, the most sustainable vehicle available at the time of booking is presented first. In this way, Fleet Managers can ensure vehicle selection is based on criteria that meets organisational goals; the most sustainable vehicle available at the time of booking.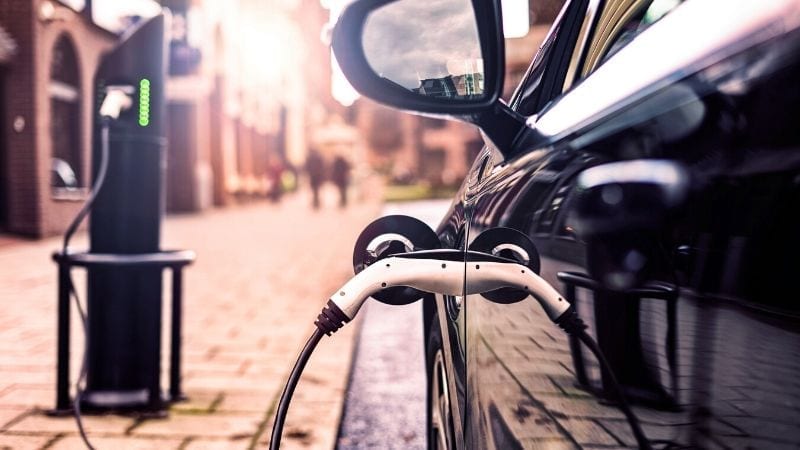 Electric vehicles
Another option that is gaining popularity as part of green fleet management is to replace a portion of the fleet with electric vehicles (EVs). EVs are gaining traction in both Australia and New Zealand; sales have risen significantly over the past few years due to an increase in available options and lower price to entry. While it's worth noting that numbers are coming off a small base, it does indicate that demand for EVs are strong. Furthermore, New Zealand is aiming for EVs to make up 100% of all new vehicles sales by 2030.
However, one of the biggest barriers that we've encountered with the take up of EVs in fleets relates to range anxiety. Often staff are concerned that when they're travelling long-distances they will run out of charge. While range is certainly something to consider when introducing EVs into your fleet, a trip analysis will highlight whether it is in fact an issue.
This was a major concern for Meridian Energy. But by analysing telematics data, they realised that most staff journeys were short-range and could be easily serviced by EVs. This change in thinking was only possible due to the presence of a telematics solution and an analysis of the data it collected.
How Smartrak can help
One of the things that makes PoolCar so powerful is that bookings can be augmented with custom fields. When making a booking, staff can be asked how many kilometres they plan on travelling. PoolCar can then make decisions based on whether or not the distance will be beyond the range of an EV.
By combining custom fields with PoolCar's automatic vehicle allocation, you can be sure that staff will always get the best performing vehicle for the trip. In the majority of cases this will mean an EV—if available—will be allocated first, but if the trip is longer than the range of an EV, a hybrid or low-emission sedan or hatchback could be allocated instead. The best thing is that PoolCar is making these decisions on behalf of your staff; it's all done seamlessly behind the scenes, ensuring that your organisation is working towards its green fleet management strategy.
While we readily acknowledge that EVs aren't carbon neutral, they are a much greener alternative than standard petrol and diesel vehicles. Organisations can reduce emissions further by charging their EVs using energy providers that source their power from green, sustainable sources such as wind, solar, and hydro.
Staff behaviour
While a green fleet management strategy will primarily focus on vehicles, it's important not to forget the role that staff play. They have a direct impact through both the organisation's culture, and the way they drive the vehicles.
Vehicle selection habits
When it comes to culture, it's worth training staff on your organisation's green fleet strategy. Do they understand the organisation's commitment to reducing emissions, and are they on board with the proposed goals? If they are, then it's more likely that they'll choose vehicles that support the organisation's strategy.
Driving behaviour
However, staff driving habits will also impact on an organisation's ability to meet sustainability targets. Accelerating too fast or driving at excessive speeds can increase a vehicle's emissions output. Harsh acceleration and braking will also wear out vehicle components quicker, meaning vehicles will become less efficient. But staff won't necessarily know if their driving habits aren't compliant with an organisation's green fleet strategy. How do you solve this behaviour when it's unlikely you'll be able to monitor how each staff member drives? With the help of a telematics solution .
Telematics data provides fleet managers with the ability to analyse individual driver behaviour. When organisations opt for units such as Smartrak's AVLs, they gain access to a whole suite of data. AVLs contain sensitive GPS locators and accelerometers. Consequently, Fleet managers can report on over speeding, as well as harsh acceleration and braking.
Effective and timely maintenance
Keeping your fleet of vehicles maintained and working at peak efficiency is an important task. Servicing vehicles at regular intervals ensures that parts don't wear out and produce additional emissions. But when you consider that vehicles are going to be driven at different frequencies, it quickly becomes challenging to keep on top of when they require servicing. This is compounded by the fact that servicing will be based both on the time since the last service and the number of kilometres a vehicle travels; reminders in your Outlook calendar and spreadsheets will only get you so far. Depending on the size of your fleet, this could be a very daunting challenge indeed.
A simple alternative is to take advantage of automation. A comprehensive fleet management solution takes the hassle out of scheduling vehicle servicing. Especially when combined with telematics data.
For example, PoolCar keeps track of the kilometres each vehicle travels. This can be done automatically accessing the vehicle's Odometer via an AVL, through a manual update in the system, or via an integrated KeyMaster key safe. This means you can set a reminder that a vehicle's next service is due in 10,000 kilometres, and PoolCar will send you automatic alerts when it's time to book in with your mechanic. Automatic alerts can also remind staff to check the condition of tires; incorrect pressure can directly impact fuel efficiency and increase emissions. This ensures your fleet stays safe and efficient between each service.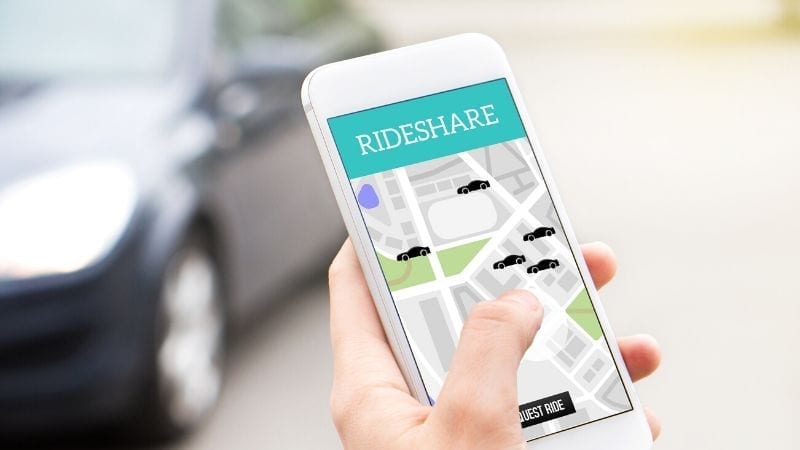 Transportation alternatives
Managers throughout the organisation also have a role to play in any green fleet management strategy. This is because they are often the ones who approve staff travel.
An organisation's culture plays an important part in any sustainable fleet management strategy. Managers must encourage their direct reports to choose alternative options for short trips.
For example, if someone books a vehicle just to drive a few blocks across town for a meeting, their manager might instead suggest alternatives. These could include taking a rideshare service such as Uber or jumping on public transport. And in our post-COVID-19 world we now know how to get the most out of online meetings; there is always the option of ditching the travel altogether and conducting the meeting remotely instead.
In these situations, managers can directly influence a company's culture. By suggesting alternative modes of transport, they reduce demand for fleet vehicles.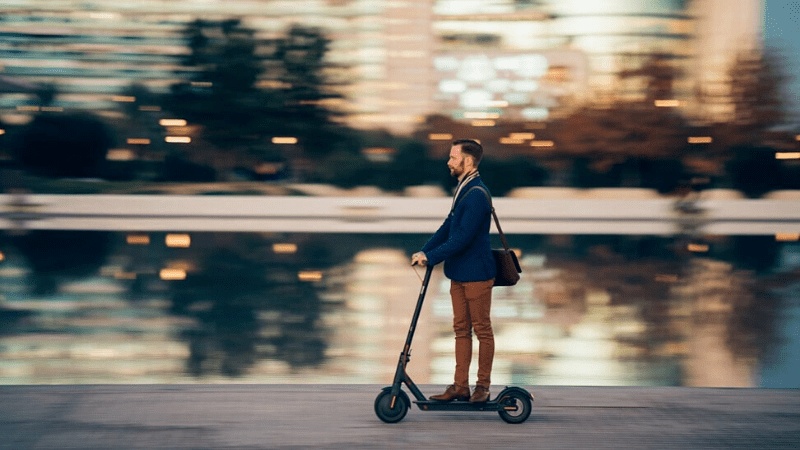 Mobility as a Service
At Smartrak, we've talked in detail about the role that MaaS is going to play in the future. We believe that e-bikes and e-scooters are going to provide more flexible transport alternatives for organisations.
We're seeing customers actively pursue ways to expand fleets to include sustainable options such as e-bikes and e-scooters. These are perfect for providing easy transportation when an organisation is spread across several nearby locations. For these organisations, whenever a vehicle doesn't have to be driven, it is celebrated. It also eliminates unnecessary contributions to both traffic congestion and CO2 emissions.
If you are serious about implementing a green fleet management strategy in your organisation, leveraging MaaS can be a fantastic option. It can provide alternative, fast, and cheap transportation for the smaller trips your staff might be making already.
The time to
go green

is now

No matter what solution or strategy your organisation is looking to adopt, in today's climate a green fleet management strategy is vitally important. As we've seen, you can reduce your fleet's emissions in a number of different ways, and Smartrak has years of experience in helping fleets take advantage of these options to make their operations more efficient and sustainable..

Talk to us about your fleet's challenges so we can work together towards creating greener, more sustainable fleets.