Jacqui Davis, Environmental Enhancement Officer for the Hastings District Council had this to say about Stop Tags.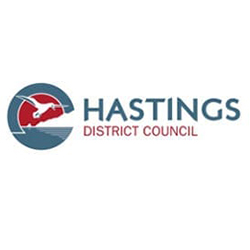 Since the introduction of Stop Tags in early 2010 the system has been used to record all incidents of graffiti vandalism, including removal costs. A positive result from using the system included tracking a prolific youth burglar who left a trail of his tags when offending. This was the key to obtaining a search warrant to access his home, his prosecution for burglary and wilful damage charges and his subsequent custodial sentence.
The use of Stop Tags coupled with supporting programmes directly contributed in a reduction of 64% in spending on graffiti removal over a two year period. With Smartrak's support and advice the introduction and use of Stop Tags was a winner for Hastings District Council and the community.
- Jacqui Davis