Smartrak offers a wide range of lone worker safety solutions to suit a variety of industries and organisations. While every one of our solutions fills a particular niche, it can be slightly overwhelming to determine which is the best for your organisation's particular needs. We thought we'd put together a series of profiles that outline how important duress devices are in any lone worker situation.
Healthcare workers
We work with a wide range of healthcare providers, ranging from hospitals, through to mental health organisations, and in-home nursing services. These organisations have doctors, nurses, and health practitioners out on the road undertaking check-ups in patient's own homes.
Due to the nature of the work, carers are often spending hours on the road, driving from patient home to patient home in order to provide the necessary support for recovery or illness management. In these situations, carers are working in unfamiliar locations and engaging with individuals and their families who are often in high levels of discomfort and distress. This raises the potential for conflict.
One prime example is when nurses or mental healthcare workers are required to undertake in-home visits. The very nature of in-home care is that these employees are by themselves for long periods of the day. And while in many situations, a phone call to a manager or emergency services is all that's required, occasionally that isn't possible.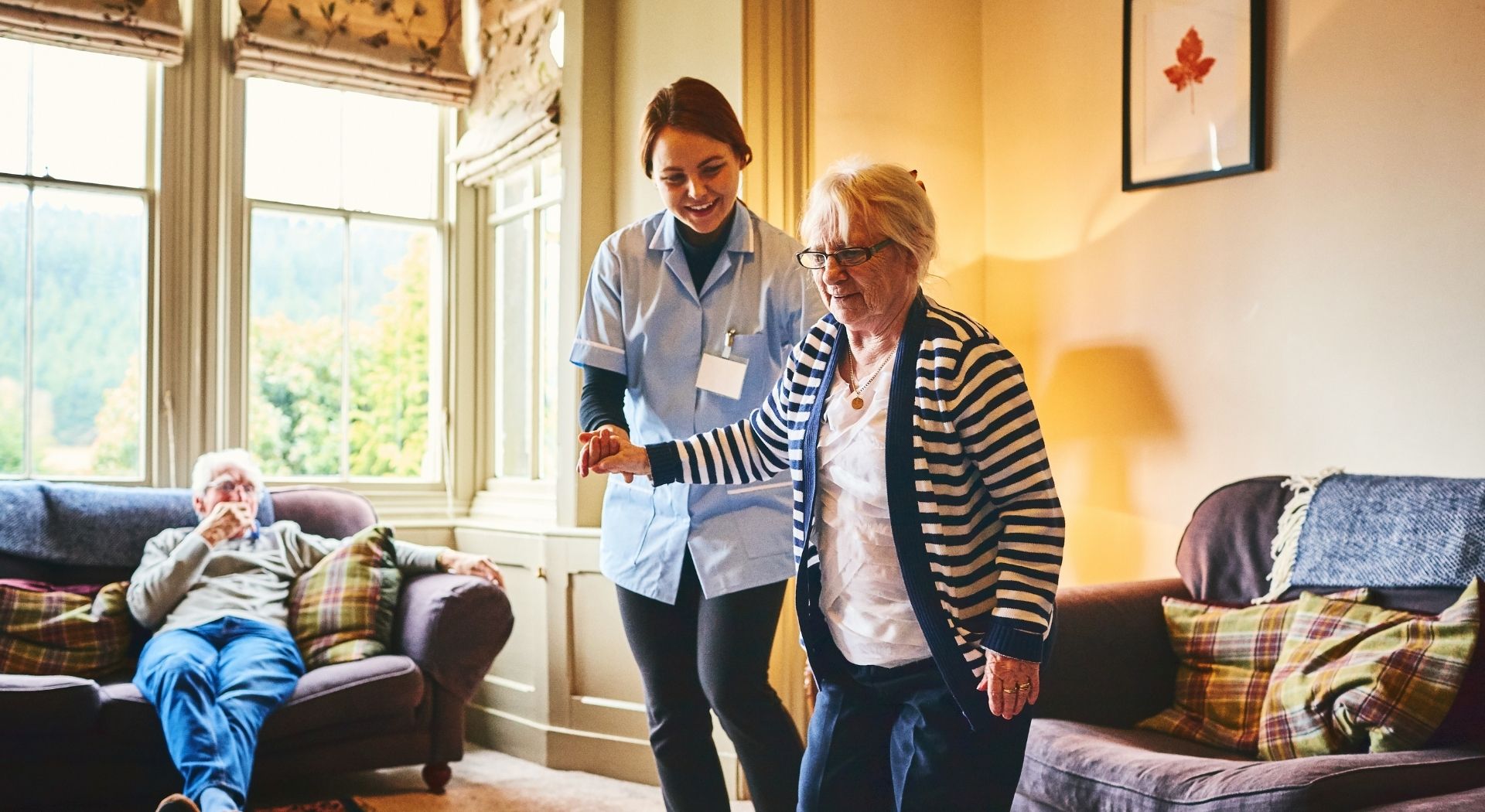 If a healthcare worker operating alone finds themselves in an uncomfortable situation, then dialling for help might actually escalate the situation. Instead, a discrete duress device can provide an 'out' by alerting a manager that they need someone to check-in as a means to deescalate any volatile situation.
What solutions are best for Healthcare workers?
Smartrak offers several solutions that are ideal for this scenario.
The Mini PL is a straight-forward duress solution that offers simple alert functionality should a lone worker find themselves in trouble.
Our Duress Pendant is a comprehensive solution that works in tandem with in-vehicle GPS tracking. The pendant relies on the vehicle's telematics solution that can operate on either cellular or satellite networks, depending on the chosen configuration.  It works at a maximum range of 200 meters, sending a duress alert via the vehicle should the device be triggered.
This is an effective duress solution as many healthcare lone workers drive to patient homes, so a vehicle is usually present. It also offers a greater degree of flexibility, through the option of either cellular or satellite connectivity. This is especially important if lone workers are working in remote or regional locations, where phone signals become unreliable. Finally, it also combines both vehicle telematics and lone worker safety, providing your organisation with a more comprehensive suite of operational data.