If the day-to-day responsibilities of looking after a fleet are stopping you from spending time on strategies to take your fleet forward, it could be that you are not taking full advantage of the solutions at hand.
Make sure everyone is doing their bit
This is an important skill for anyone in a leadership role. When people come to you with projects that could fall under their responsibilities, ask yourself why they are doing this. Could it be that they lack the confidence to take a project forward because they don't have all the information? Or is it that the current system doesn't make them feel empowered to take responsibility?
It could even be that you are the roadblock to them doing more. Are you sharing the right information, are you empowering others to make decisions? There are countless cases of Fleet Managers assuming responsibility for all aspects of a fleet because it's 'easier' to do it themselves. But is this 'easier' option the best way to use your abilities if it stops you applying sufficient time to fleet strategy?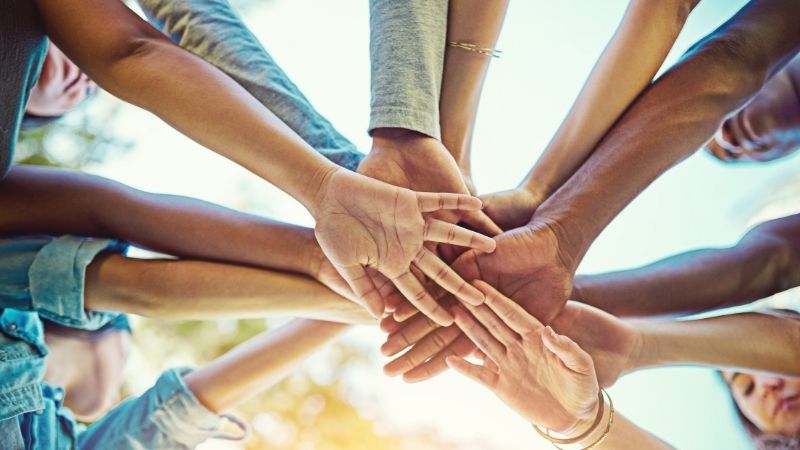 Take a look at your fleet management reporting suite and break it up into spheres of responsibility. Make sure there is a 'champion' for each one and task them with providing monthly summaries. Pick someone for fleet maintenance and servicing, someone to check driver behaviour reporting (HR if you have that department), and someone to track which vehicles are busy and which are underutilised.
The Smartrak solution has reports specifically tailored to these and other operational themes. By sharing them you are sharing responsibility, giving members of your team the opportunity to grow as managers and develop their skills.
Are you constantly fulfilling the same requests?
Ideally, any task that ends up being repetitive should either be automated or eliminated. A regular meeting to discuss resource requirements for the following month could be eliminated or dramatically shortened with a fleet booking solution that allows team leaders to book the assets they require ahead of time. This will also highlight scheduling conflicts, so the meeting is simply a place to reschedule workloads if required.
If traffic infringements are a recurring task that involves tracking down who was driving a particular vehicle perhaps a week after the event, bring in driver identification and skip the whole sleuthing process. In fact, delegate the reports on speeding and traffic infringements to HR and let them deal with it.
Smartrak's driver-based reporting is a real game-changer here. Accurate identification of a whole range of driving behaviours can be brought together within a single reporting structure, making this a responsibility that can easily be delegated.
Set deadline expectations
People aren't naturally unreasonable. If they are asking for a response or a report with a crazy deadline it could be because they don't have the full picture. If they don't know what's involved how can they be expected to give you reasonable deadlines? Regularly sharing information that's relevant to Finance, the C-suite, and Operations will develop a cadence that the managers in these departments will learn to recognise and respect. This will encourage them to set informed timeframe expectations around the tasks they give you and to anticipate the sort of information that can expect. If they are asking for something that sits outside of the information you regularly share with them, they will know this and hopefully adjust their deadline accordingly.
Smartrak's reports can be circulated in a wide range of popular formats to facilitate information sharing across departments.
Interrogate the reasons for meetings
Meetings can be time-sinks so think carefully about the value they are adding. For a start, can you stop a meeting taking place in the first place? What information can you share to inform people so they don't need a meeting?
You should also use the information that's coming in via Smartrak reporting to get ahead of a meeting topic. If your meeting is with HR, ask for the subjects they want to cover and then provide an outline of the data that's available to you via your reporting. Get the HR officer to critique that information before the meeting. And if the meeting is about buying new vehicles, get the data on utilisation in front of the CFO before the meeting. With these efforts, you are trying to cover off the preamble so the meeting, if it's still required, it's reserved for tackling the difficult issues, making decisions, and planning strategy.
Recurring meetings, with very few exceptions, can be replaced with regular reporting that keeps everyone up to date. Imagine what would be in your Fleet Operations Monthly Review. Tell everyone concerned that you will be producing one, in place of the regular meeting, and they will probably love you for it.
Distributing relevant reports to various potential attendees of a meeting will also probably make attendance by some of them academic. They will already have the answers to the questions uppermost in their minds, which tightens the forum and reduces distractions.
Reduce Your Emails
Your fleet management solution will be capable of automating many tasks and procedures that generate the emails you send and receive. Such as vehicle booking and reservations, service and maintenance requests, fuel use oversight, compliance, fuel tax credits, keeping track of personal use of vehicles, and more. Deploy a fleet booking solution, if that's the right fit for your fleet, automate fleet reporting, and set automatic alerts for various servicing milestones. And finally, set a distribution list in the automated reporting suite so you are not having to share the information by email.
Structure your working day, week and month
Set automated daily, weekly and monthly reporting schedules that deliver exactly the information you require. This will cut out the superfluous data while still providing pathways down into the information stored at a granular level should you or someone else require it. This regular reporting will build into a resource where you can identify trends, anticipate change, pinpoint opportunities and empower your strategic thinking.
Still stuck? Ask for help from the experts
Smartrak's Admin Support Services could be the backup you need. This is Smartrak providing the administration support so you can concentrate on your business. You get expert analysis to ensure your Smartrak solutions are delivering the information you need and you get to choose the level of support you require.
To find out how you can liberate the true potential of Smartrak and free up your time for more productive work talk to us, we're on your team.