Smartrak is excited to announce that you can now pull EV charge data and display it in real-time. As the transition to EVs continues to gain momentum, having a single source of truth on the current capabilities of your fleet becomes even more important. With this update Smartrak is laying the groundwork for organisations to better manage their EV fleet.
Effortless EV data access
We are thrilled to be able to support our customers as they transition their fleets to a sustainable future. By offering the tools to better manage EVs, Smartrak eases the transition away from petrol and diesel vehicles, reducing the stumbling blocks that arise when adopting electric vehicles in fleets.
Accessing this EV data is effortless and can be done straight from Smartrak. Simply click on the vehicle of interest and select the EV Battery tab in the pop-up box.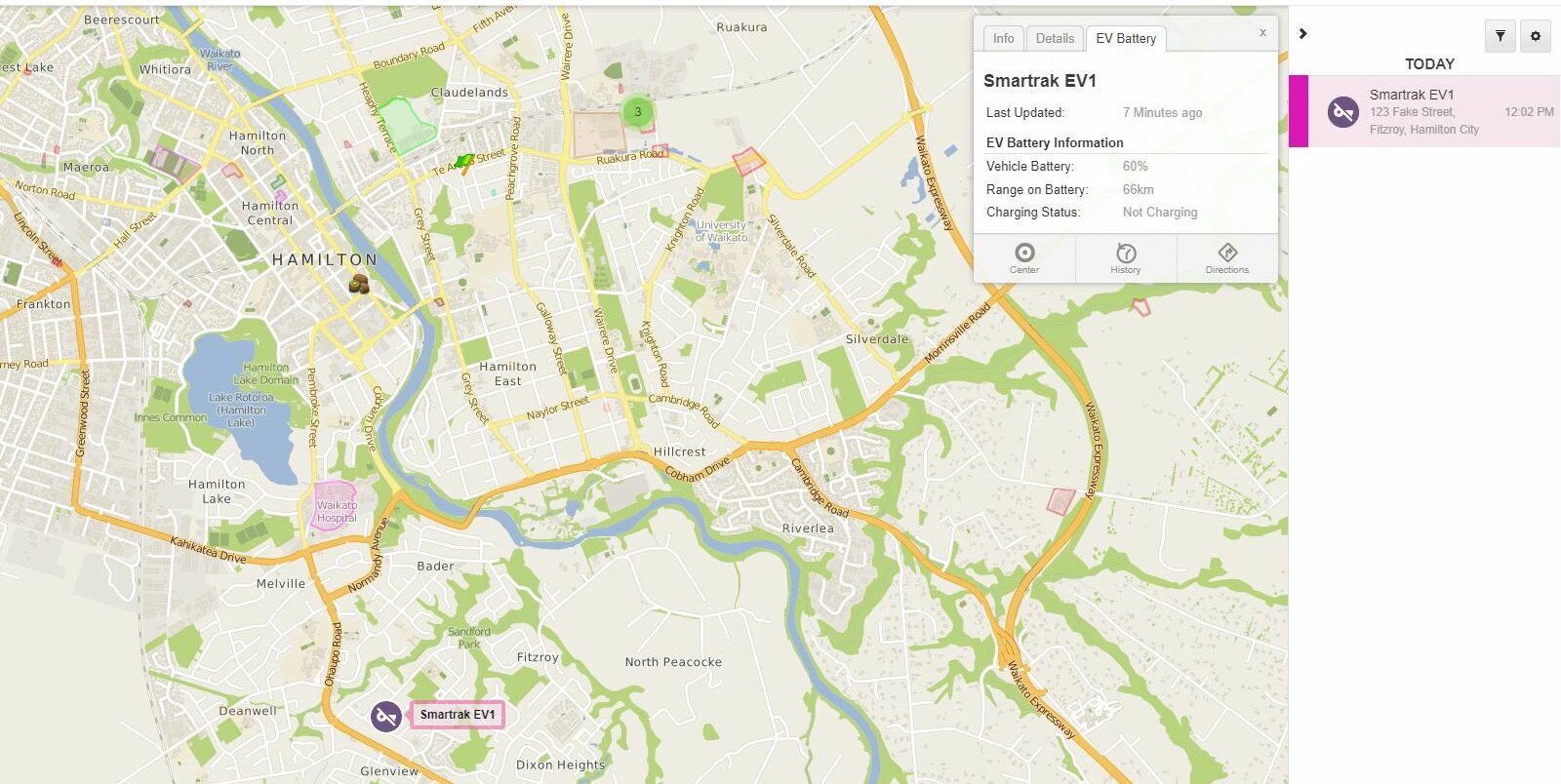 The EV Battery tab provides comprehensive real-time information on the vehicle's battery charge, current battery range, and charge status. Data that helps you proactively manage your EVs in the field.
This new capability will be available automatically for any EV vehicles equipped with our EV hardware. With insights into the battery charge state, level, and range, you'll have the power to make informed decisions for your EV fleet. Reduce the administration burden associated with managing EVs and start your journey towards a sustainable future.
If you're a current Smartrak customer, reach out to your Customer Success Manager to get the ball rolling. And if you're a new customer, fill out the form below to discuss the best solution for your fleet.
Just the beginning
We're really excited to help organisations make the switch to sustainable transportation. It's no secret that EVs will make up a sizeable portion of future fleets, and this is only the start of the journey. Keep watching this space to learn more about what we've got planned next.
If you're looking for a comprehensive fleet management solution that will streamline the management of EVs, get in touch below.