The Region
Located in the heart of New Zealand's North Island, the Taupo District is in the centre of it all. The region has world-class natural attractions: Australasia's largest fresh water lake, a dual World Heritage national park hosting one of the best one-day walks in the world - the Tongariro Alpine Crossing and New Zealand's most visited natural attraction, the mighty Huka Falls.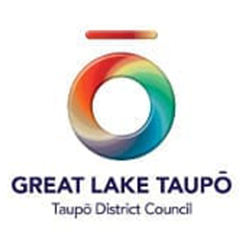 The Problem
In late 2011, Taupo District Council recognised the need to install GPS units in selected vehicles within their fleet. The Council sought to improve staff safety, increase efficiency, and to reduce much of the work associated with claiming Road User Charges for off road travel.
The Solution
Taupo District Council's Georgiana Johnson says, "Councils are required to follow a stringent process when committing to capital expenditure. The process involves engaging with a minimum of three vendors to demonstrate and present their GPS systems."
Smartrak was able to show that it provided an all-round superior product. A combination of highly accurate and reliable GPS units, cutting-edge software and superior after-sales support made Smartrak an easy choice.
"Smartrak was selected for many reasons. We saw that they were an established and stable company with a proven history of great working relationships. Their pricing was competitive, their current feature set was impressive, and there were a number of new features under development." Georgiana explained.
"Since the initial implementation Smartrak has maintained a close working relationship, with service and support being of a very high standard. As council needs have evolved Smartrak has continued to provide an exceptional GPS solution," said Georgiana.
The Benefits
The key benefits have been:
GPS units provide automated recording of off road travel allows for easier processing of RUC claims
Monitoring of drivers is the first step towards correcting unsafe behaviours and cutting fuel and maintenance costs"
Improved road safety by controlling reckless driving and speeding by staff
Reduced fleet management costs: use Smartrak to coordinate vehicle servicing, WOF and RUC renewals
Pool booking leads to better use of vehicles by sharing and avoiding unnecessary travel