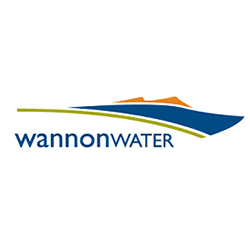 Wannon Water is Victoria's second largest regional urban water corporation by service area. The organisation supplies water and sewerage services to residential, commercial, industrial and rural customers.
Wannon Water has a fleet of over 100 vehicles that travel on and off road, that are eligible for the fuel tax credits.
Wannon Water had previously completed its fuel tax credit calculations manually and felt the need to underestimate claims. Tim McPherson, Management Accountant for Wannon Water explains that the claims being put through by Wannon Water were "very conservative in what was claimed"; claiming solely for the fuel used in plant and equipment including bobcats and generators due to the inability to provide evidence-based claims for other eligible uses.
Wannon Water was not getting the most comprehensive amount back for its claims and without the appropriate evidence base, claims were much lower every year. The complexity and time-consuming effort required to gather the evidence was not worth the estimated financial gain.
Engaging with Smartrak and Nuonic, Wannon Water was able to leverage the data from Smartrak's fleet management solution and apply Nuonic's advanced data analytics and proprietary datasets to establish a more comprehensive and accurate calculation of eligible fuel tax credits.
Through Smartrak's APIs, Nuonic was able to analyse Wannon Water's plant, equipment and vehicle data to identify activities eligible for fuel tax credits. The activities included travelling on off-road, idling and operating plant and equipment. Nuonic's standardised cleansing and advanced data sets provided the framework and evidence to accurately calculate the eligible fuel tax credits that Wannon Water was entitled to. Reassured by the evidence that is provided in these claims, Wannon Water now submits more comprehensive claims to the Australian Taxation Office.
Wannon Water was previously claiming roughly $500 a month in fuel tax credits.
Now, leveraging the fuel tax credit solution, Wannon Water is able to claim $3,000-4,000 a month across its fleet of 115 vehicles.
Additionally, using the new calculations enabled by Smartrak and Nuonic, Wannon Water was able to retrospectively review its fuel tax credit claims for the past four years and re-submit revised claims.
Wannon Water is extremely happy with the savings that are made every quarter and will work with Smartrak and Nuonic to continue delivering these ongoing results.