The Region
The Whangarei district covers a population base of 89,000 with about 27,000 employees working for more than 6,500 businesses. The area generates approximately half of the Northland regional economy. Aquaculture, forestry, agriculture, marine engineering and tourism are important industries for the region.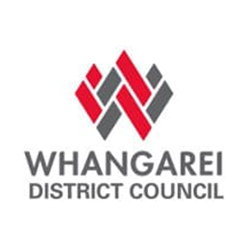 The Problem
Whangarei District Council had three critical issues:
A lack of accurate fleet usage information that could be used to lower operating costs.
Safety concerns for staff operating alone at remote sites.
Recording and cleanup of graffiti attacks.
The Solution
One of the most common reasons for installing a GPS tracking system is to monitor fleet usage to pinpoint where vehicle running and maintenance costs might be reduced. By collecting accurate data, fleet operators can immediately see inefficient use of individual vehicles as well as gain an overall view of the fleet's performance.
Smartrak's GPS tracking system also incorporates a number of options to ensure staff health and safety. Of particular interest to Whangarei District Council was Smartrak's personal locator. This compact, personal GPS device pinpoints the location of field staff who work in remote locations. By pressing the Personal Locator button, staff can immediately summon help in the event of an emergency. This can be critical in getting rapid assistance to an injured person.
Whangarei Council also chose to implement Stop Tags, a graffiti management tool to assist with the problem of graffiti, its cleanup, and the prosecution of offenders.
The Benefits
With improvements in fuel efficiency of up to 22% being reported by companies that use GPS tracking systems, the Council clearly has the tools and information needed to reduce their operating costs.
Health and Safety compliance has also improved. Council staff feel reassured knowing that assistance will be sent immediately in the event of a vehicle accident or other emergency situation.
Smartrak has the technology and people in place to deliver the most comprehensive and robust GPS solution available in Australasia. Rob Mackenzie said, "The effort and assistance provided by Smartrak was undoubtedly a key factor in our decision. They offered a very comprehensive system with many add-ons available. During our reference checking process we found many enthusiastic owners of the system who were as impressed as we were."