Mark Maxlow, Auckland Council's Community Safety Programme Manager - Graffiti Vandalism Prevention, has found Stop Tags to be extremely beneficial over the past five years. "Stop Tags has successfully met our business needs. They've delivered a comprehensive database solution for our graffiti vandalism prevention service delivery that primarily supports our approach to eradication. The database assists us to clearly understand our service delivery levels and informs performance reporting. It's been an instrumental part of our region-wide approach to preventing graffiti vandalism."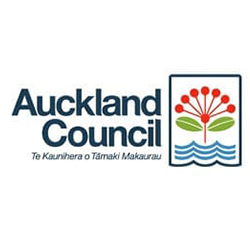 With the establishment of Auckland Council following the amalgamation of local government organisations in the region, Stop Tags was able to fit seamlessly into their new business model. Mark says, "Right from the start we found Stop Tags to be responsive and flexible to our changing business needs. The service is flexible and scalable, so we know that as our needs grow so will the Stop Tags features. The growth and development that we have experienced with this product has given us the confidence to renew our formal relationship with Stop Tags."
No matter how great the product, it must also be supported by a great team of people. With the backing of award winning GPS tracking solutions provider Smartrak, the ongoing technical and after-sales support of Stop Tags is flawless. Mark Says, "Relationship management is exemplary, with the key people always being personable and professional. We always know that any requests we have are dealt with promptly and efficiently."