We realise Fleet Managers are under pressure to do more with less. Finding fleet utilisation improvements while reducing spending on vehicles and maintenance can be a hard juggling act. To that end, it's imperative that you look for a fleet management system that adds operational value and automates essential tasks. It should also provide the ability to dive into data so you can make informed decisions about where to take your fleet.
We are starting to see governments setting targets for organisations to lower emissions and transition to EVs. So not only are Fleet Managers required to do more with less, but they also need to start planning the transition to greener fleets. That's why a top fleet management solution is so important.
Asset utilisation
One of the biggest challenges Fleet Managers face is how to increase vehicle utilisation. Smartrak has seen fleets achieve this by using our solutions to reduce the number vehicles in their fleet, without any impact to organisational productivity. This is effectively saving the organisation money. But how do you know when it's appropriate to cull fleet vehicles?
Without accurate data on vehicle usage, it's almost impossible to make decisions about your fleet. That's where a fleet management system really shines.
Vehicle utilisation is generally broken down into two separate components:
Car Park Utilisation
Measures the percentage of time a vehicle spends sitting unused in an organisation's car park. If you've ever heard someone complain "there's never a vehicle available when I need one", this data provides an effective antidote. Fleet Managers can use booking data to validate these often-anecdotal claims. Consequently, a pool booking solution such as PoolCar is a simple and effective means for capturing car park utilisation
Trip Utilisation
Measures the percentage of time a vehicle was operating once it leaves the organisation's car park. If a vehicle is taken for six hours, but only spends 15 minutes travelling to and from a destination, the vehicle is potentially underutilised. Knowing this can help Fleet Managers kick off conversations about alternative transportation options. Perhaps staff can use public transport, ride sharing, or walk to meetings. GPS tracking installed in vehicles can provide an accurate measurement for capturing trip utilisation.
A fleet management system that combines car park and trip utilisation gives Fleet Managers the tools to start making intelligent decisions about their fleets.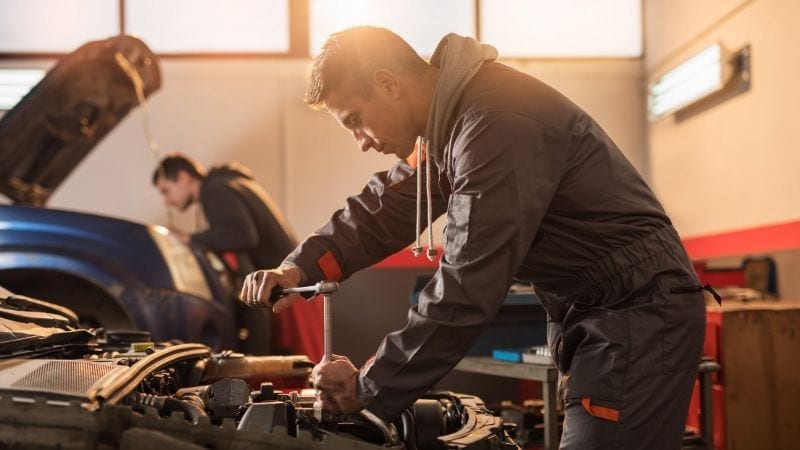 Vehicle Maintenance
It's no secret that vehicles need regular upkeep and maintenance. But managing the timing and scheduling servicing for a whole fleet of vehicles can be a real challenge. One compounded by the fact that servicing schedules are often based on distance travelled rather than time elapsed. A good fleet management system will automate that process by keeping track of the odometer of every vehicle in your fleet.
This is achievable through the use of GPS tracking. Installing GPS tracking into each fleet vehicle means the system can keep tabs on how far each vehicle has travelled. Smartrak's fleet management system can set reminders for every vehicle, automatically alerting administrators when the next service is due.
These alerts can be set at regular intervals, making them perfect for tracking vehicle registration or Warrant of Fitness checks. Automating these tasks frees up the fleet management or administration team. It gives them the ability to focus on more important and productive tasks.
Driver Management
Drivers are central to the safe operation of your fleet. While most staff will obey all the road rules, there are bound to be individuals that aren't great drivers. A top fleet management system provides a way to track and manage individual drivers and implement proactive education and training.
One way to achieve this is through the use of Dashboard Reporting. Dashboards are a great way to visualise the data being collected by both GPS tracking and pool booking solutions. A good dashboard offers valuable insights into how drivers are performing, and a snapshot of overall fleet performance. They also identify who was driving a vehicle at a particular time. This means adverse behaviours can be reported on a driver-by-driver basis.
This data enables Fleet Managers to proactively identify driving behaviours that sit outside of acceptable company parameters. This could be a trend of speeding, or instances of harsh breaking or cornering. These trends highlight a pattern of behaviour that can be acted upon before it escalates to an accident, infringement, or unnecessary wear-and-tear on fleet vehicles.
Pool Vehicle Management
Another way organisations look to reduce fleet costs is through the use of shared fleets. Gone are the days where each employee was given a vehicle, only for it to sit idle in the car park during the workday. Instead, organisations recognise that the same travel requirements can be met with a reduced pool of shared vehicles. But in order to effectively manage a shared fleet, a fleet management system must be streamlined and simple to use.
A solution such as PoolCar provides organisations with the ability to automate most booking functionality. Every staff member can make bookings for vehicles they are authorised to drive, and data such as cost centres can be captured for reporting or cost recovery purposes. And because the solution is online, bookings are updated in real-time. Staff can make bookings either via their computer or smartphone, which eliminates instances of double booking.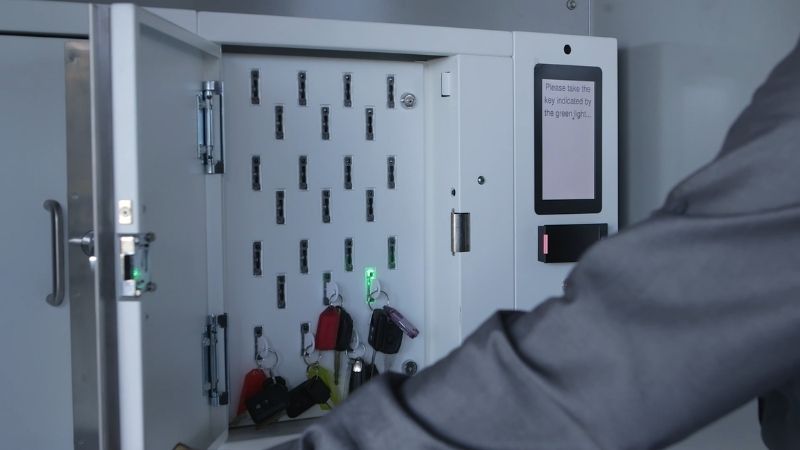 Key Management
Another critical component of a top fleet management system is the ability to restrict access to vehicles. If staff can bypass booking a vehicle and still collect keys, it undermines the ability for fleet managers to accurately track fleet utilisation. An integrated key management system solves this problem by holding the keys in a secure cabinet, with access authorisations controlled online. Another option is to use a keyless solution requiring only an access card or code for entering a vehicle. Once again, this would be subject to online authorisations.
Key management is also helpful if keys go missing. It makes it a simple matter for Fleet Managers to check who was the last person to check them out. This adds a layer of accountability by making sure staff return the keys at the end of a booking. The automation of check-out and check-in via an integrated key management solution helps reduce the administration of keys within your fleet, saving both time and money.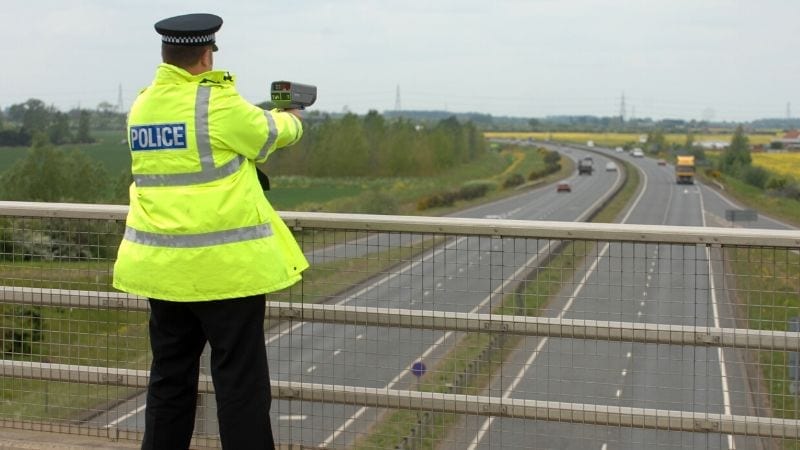 Manage Incidents and Infringements
Incidents and infringements are an unfortunate aspect of managing any fleet. You never want to have to deal with them, but when required, you want to be sure you can pinpoint which employee is responsible for a speeding fine or vehicle damage.
A top fleet management solution combines GPS tracking with driver identification methods to ensure that managers have the ability to interrogate data to understand who was responsible. By knowing who was driving at a particular time, you can cross reference it against any infringement or incident report.
Forward Thinking
The final thing to consider in a top fleet management system is choosing a partner that isn't satisfied with the status quo.
At Smartrak, we're constantly thinking about what's coming around the corner. We acknowledge that the fleets of the future are going to be different, that's why we're thinking about how a fleet management system can meet the challenges of tomorrow. Our vision for Corporate Mobility, which takes cues from the sharing economy, is central to meeting these emerging challenges.
Our analysis shows that a top fleet management system can only get a traditional fleet so far along the journey to maximum utilisation.
Through Corporate Mobility and the lessons of the sharing economy we're looking at how organisations can share vehicles with their employees; essentially hiring them out to either internal departments, or, for private use. This could allow vehicles to be productive even outside of working hours. The next step could be sharing vehicles between organisations to better manage demand during peak use periods.
Through innovations like these, Smartrak is ensuring that a top fleet management system will always be responsive to the operational and business demands of our customers.
Want to know more about how Smartrak could support your organisation? Contact us below.