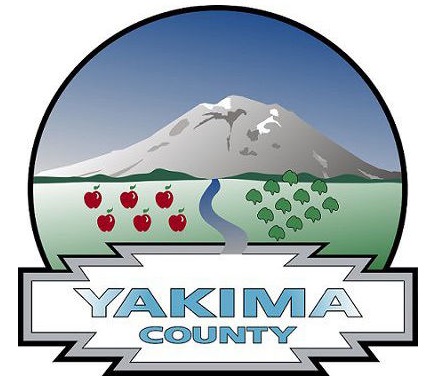 Yakima County in the State of Washington has a population of just over 243,000, and a land area in excess of 4,000 square miles, which makes it larger than the states of Delaware and Rhode Island combined. It's also reputed to be one of the most difficult places on earth to predict the weather due to the surrounding mountains.
When the County's geography, size and unpredictable weather conditions are considered, it's easily understood why a small, but extensively used fleet of SUVs, 4X4s, AWDs and pickups has a vital role to play in maintaining services.
There are 1024 County employees tasked with a variety of roles who need access to this hardworking, seldom idle fleet of just seven vehicles. It's a recipe that could spell frustration and unacceptable delays, especially if the motor pool management system isn't easy to use, responsive and dependable. The County's previous solution, which involved a Swipe ID card system, had already been shown to be lacking in the core capabilities required, and it was Smartrak's PoolCar Mobility solution that was chosen to replace it.
In addition to deploying a solution that would streamline vehicle booking, and reduce the administrative burden, the County's Fleet Manager and purchasing head, Jason Alvod, also had mission critical objectives to aid decision making.
"I needed robust statistical data to gain a detailed understanding of vehicle use"
"I needed robust statistical data to gain a detailed understanding of vehicle use. In order to maximise the utilisation of the fleet, and better identify where efficiencies could be made. This is an in-demand resource, where we are constantly tasked with achieving more with the vehicles we have. Everything has to be working at peak efficiency, and that includes the system that manages it all."
Jason Alvord, Equipment Rental & Revolving Fund Manager, Yakima County
There was also a requirement for better key management and allocation, without adding to the administrative workload in the department. A KeyMaster key cabinet was added to Smartrak's PoolCar booking system for an integrated end-to-end solution.
With the two systems working seamlessly to provide a unified mobility solution, user satisfaction has climbed, and the administrative requirement has eased, freeing managers to spend more time on other tasks. Now, drivers can go online to immediately check on the availability of vehicles, book the vehicle they need, obtain permissions, and retrieve or return keys through KeyMaster. It all happens automatically, and the reduction in time delays was noticeable from day one.
"It's a turnkey solution . . . easy to use and does everything that was promised"
It's been a painless deployment too, with administration staff and drivers alike responding positively to user-friendly processes that threw up no challenges. Smartrak deployment experts were on-hand to answer any launch queries that arose, but the pre-deployment induction procedure adequately prepared all concerned for the new system, with no further help needed.
"It's a turnkey solution . . . easy to use and does everything that was promised," says Jason Alvord.
With data and reporting now available on all aspects of the fleet's operation Jason is building a comprehensive picture of current fleet activities, and gaining the insights necessary for cogent forward planning. In this beautiful but unpredictable location, there is, at least, welcome confidence in knowing what the vehicle fleet is doing and where it's going.